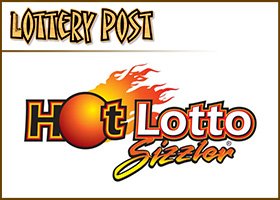 Judges denies request for new trial
By Todd Northrop
DES MOINES, Iowa — Eddie Tipton, a former security official with the Multi-State Lottery Association, was sentenced to 10 years behind bars Wednesday morning.
Tipton was sentenced to five years for each of the two counts of fraud, to run consecutively. He did not make a statement during the sentencing hearing.
In July, a Polk County jury found him guilty of two counts of fraud. (See Former lottery security employee guilty of rigging $14.3M drawing, Lottery Post, July 20, 2015.)
Prosecutors said Tipton bought a Hot Lotto ticket in 2011 worth $14 million, which he could not claim as a lottery employee.
It was proved beyond a reasonable doubt at his trial that Tipton rigged the computerized drawing using a rootkit he installed on the drawing computer. He purchased the Hot Lotto ticket knowing that his rootkit would force the numbers on his lottery ticket to be drawn.
Tipton's defense team asked for and was denied a new trial.
Judge Jeffrey Farrell told Tipton during Wednesday's sentencing hearing that his violation of trust was the biggest factor in him receiving the maximum sentence on each count.
Farrell noted that Tipton's job was to ensure the lottery wasn't breached and that no one cheated the game.
"This is about as large an invasion of trust as I can possibly imagine. That is something the court considers to be significant in regard to the gravity of this offense," the judge said, adding that a prison sentence was necessary to deter others from considering such crimes.
Tipton, who immediately appealed and remains free on bond, declined to make a statement at the sentencing hearing. He also didn't testify during his trial.
Tipton's attorney, Dean Stowers, argued for probation. He said Tipton was working in Texas and had always been a productive member of society. He also argued that sentencing in financial crimes is often based on financial loss, and there was no economic loss in this case because the Iowa Lottery never paid the prize for the winning Hot Lotto ticket.
Stowers said he was confident the sentence would be overturned.
"We think there was insufficient evidence and that the prosecution was untimely based on the statute of limitations and we're confident the Iowa Supreme Court or the Iowa Court of Appeals will agree with that when they're presented with this whole case," Stowers said after Thursday's hearing.
Assistant Iowa Attorney General Rob Sand pushed for prison time, saying Tipton didn't cooperate in the investigation and hasn't taken responsibility for his actions.
Sand noted that Tipton would likely serve less than half the sentence if given time for good behavior and could likely be paroled years before that, even serving as little as 18 months in prison.
The sentencing ends a mysterious five-year search for the truth that started on December 29, 2010 when it was announced that one ticket won the $16.5 million Hot Lotto jackpot, and ended when it was unfortunately proved that computerized drawings can be rigged. And that a better thief might have gotten away with it.