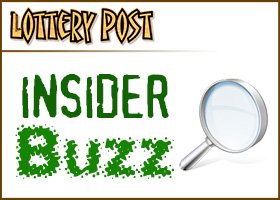 A former lottery security chief was sentenced to 25 years in prison on Tuesday for rigging the computerized lottery drawings in several states so he could collect the jackpots.
Eddie Tipton, former security director of the Multi-State Lottery Association (MUSL), received the maximum sentence from an Iowa judge, who mentioned Tipton's "greed" in his sentencing.
"I certainly regret my actions," Tipton told the court. "It's difficult even saying that with all the people that I know behind me that I hurt."
Tipton pleaded guilty in June to a charge of ongoing criminal conduct for a scheme involving seven lottery tickets in five states, according to court documents. He admitted to rigging computer programming code to produce winning numbers — netting Tipton and his accomplices millions of dollars.
Tipton has agreed to pay about $2.2 million in restitution, including $1.1 million to the Colorado lottery, $644,000 to the Oklahoma lottery, $391,000 to the Wisconsin lottery and $30,000 to the Kansas lottery.
When Judge Brad McCall asked him on Tuesday how he intended to repay the money, Tipton said, "Initially, I really don't know."
Prior to his sentencing, Tipton's lawyer said his client was ready to accept his punishment.
"He looks forward to putting this entire matter behind him and moving on with his life after he serves his sentence," lawyer Dean Stowers said in an email. He had asked the judge for a suspended sentence.
Tipton was formerly a programmer with the Multi-State Lottery Association, the agency that administers some state lottery drawings. He designed and maintained software "for computerized random number generators used to select winning lottery numbers in many states across the country," according to the office of Iowa Attorney General Tom Miller.
Tipton, who lives in Texas, is accused of buying lottery tickets in various states, including Iowa, and selecting numbers that he knew would win, since he designed the program that generated the winning numbers. Tipton then gave these tickets to third parties who agreed to cash them and split the money with him.
He launched construction on a 4,800-square-foot home outside of Des Moines that contained a movie theater, a gym, overlooked a pond and sat on 22 acres after his first illegal win in 2005, court documents show. The scam went on to claim at least six more games across five states that netted more than $2 million, investigators alleged.
The scam began to unravel following unsuccessful attempts to anonymously collect a $16.5 million Hot Lotto ticket that was purchased at a Des Moines convenience store in 2010.
One his accomplices was his brother, Tommy Tipton, authorities said. The investigation against the Tipton brothers began in 2010, with a suspicious claim for a $14.3 million Hot Lotto jackpot in Iowa that lottery officials refused to pay. The Iowa Division of Criminal Investigation traced Tipton's scheme to other states as well.
Eddie Tipton made a deal with prosecutors in June, in which he pleaded guilty to the Iowa charge of ongoing criminal conduct. Prosecutors dropped a charge of money laundering. He will be allowed to serve the Iowa sentence concurrently with a sentence of up to five-and-a-half years in Wisconsin, where he pleaded guilty to theft by fraud and computer crime.
His brother Tommy Tipton, a former judge in Texas, is currently serving a 75-day sentence in Texas for a misdemeanor theft charge and deferred judgment on a felony charge of conspiracy to commit theft.
The Tiptons' friend Robert Rhodes, who also lives in Texas, was the one who attempted to redeem the $14.3 million jackpot. He has pleaded guilty to fraud and will be sentenced on Friday.
Timeline of the biggest crime in US lottery history
The following is a compilation of Lottery Post news coverage chronicling the Hot Lotto mystery and subsequently discovered crime.
We start the timeline with a news story indicating that only 3 months remained for the $16 million Hot Lotto jackpot to be claimed.
2011
2012
2013
2014
2015
2016
2017