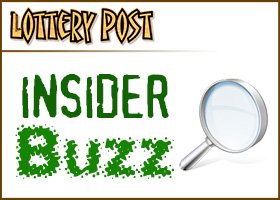 The attorney for a former lottery official accused of fixing jackpots in several states argued Thursday that his client's conviction last year on fraud charges should be thrown out.
Eddie Tipton, the former Multi-State Lottery Association computer security director, appealed his July 2015 convictions related to fixing an Iowa Hot Lotto game in 2010, which resulted in a 10-year prison sentence. He is free on bond during the appeal.
Tipton's attorney, Dean Stowers, told a three-judge Iowa Court of Appeals panel that evidence at Tipton's trial was not sufficient to support the convictions.
Iowa prosecutors have said Tipton bought a Hot Lotto ticket in December 2010 with the same numbers that he had programmed into the lottery computer a month earlier. They said he then gave the ticket to a friend in Texas who prosecutors say reached out to attorneys in Canada and Texas to try and cash it in without divulging the name of the original ticket buyer.
Since Iowa law requires jackpot winners to be identified, the $16.5 million jackpot was never paid.
The court did not provide a timeline for when it might rule.
Tipton, 53, had been working for the Urbandale, Iowa-based Multi-State Lottery Association since 2003 and was promoted to computer information security director in 2013. The nonprofit association is operated by 37 mostly state-run lotteries to oversee picking numbers for various games and other lottery game administrative functions.
As an employee, Tipton was prohibited from playing the lottery in Iowa; he was fired after his January 2015 arrest.
"The problem in this case kind of starts with the fact that there's a total lack of evidence to support any of these theories," Stowers argued, pointing specifically to what he said is a lack of evidence to show Tipton had changed the computer number-picking program or had any connection with the people who tried to cash in the lottery ticket.
Assistant Iowa Attorney General Louis Sloven said Thursday that plenty of evidence was presented showing Tipton bought the winning lottery ticket and made deliberate efforts to conceal his identity and construct an alibi. Sloven said it's significant that Tipton lied to FBI investigators about knowing his friend in Texas and told them he was not in the Des Moines area when the ticket was bought although cellphone records show he was.
Tipton's lawyer also argued for overturning the conviction because prosecutors waited more than four years to file charges, outside the three-year statute of limitations. He said the clock started ticking in December 2011, when officials knew something was unusual with the Hot Lotto ticket, though Sloven argued it wouldn't have begun until October 2014, when investigators released the video of the ticket purchase and people recognized Tipton.
Tipton faces a second trial in Iowa on ongoing criminal conduct and money laundering charges alleging he manipulated computers to fix lottery games in Colorado, Kansas,Oklahoma and Wisconsin, and then worked with others to cash the tickets. A previously set July trial date has been delayed and a new date not yet scheduled.
Timeline of the biggest crime in US lottery history
The following is a compilation of Lottery Post news coverage chronicling the Hot Lotto mystery and subsequently discovered crime.
We start the timeline with a news story indicating that only 3 months remained for the $16 million Hot Lotto jackpot to be claimed.