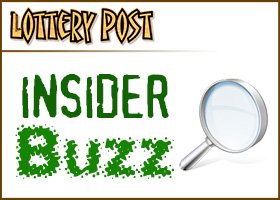 A U.S. Senate oversight panel demanded Wednesday to know how state lotteries are increasing their security measures after an insider allegedly rigged jackpots for years to enrich himself and associates.
Sen. John Thune, chairman of the Committee on Commerce, Science and Transportation, said the allegations of fraud in lottery games offered for sale around the country raise serious concerns. Yet he said it's not clear what the Multi-State Lottery Association, an Iowa-based nonprofit that administers the games, is doing to address them.
In a letter to association leaders, Thune said his committee wants to know by July 7 what steps the group has taken to prevent additional fraud in games that rely on random number generators to pick winning combinations. The Republican fromSouth Dakota said the committee wants the results of any internal investigation conducted into the fraud and details on the assurances the association gives customers about the integrity of games. The committee, which has subpoena power, wants a briefing by July 15.
Investigators say the association's former security director, Eddie Tipton, installed software code that allowed him to predict winning numbers on specific days of the year. They say he then worked with associates to purchase winning tickets with those numbers and collect the prizes. A jury convicted Tipton last year of rigging a $16.5 million Hot Lotto jackpot after he was caught on security camera purchasing the winning ticket at a Des Moines gas station.
Efforts to collect that jackpot failed, but investigators say Tipton and his associates were successful in collecting three others that paid about $2 million in cash in Colorado, Wisconsinand Oklahoma. Tipton also allegedly bought two winning scratch tickets worth $44,000 in Kansas. He is awaiting trial on charges linking him to those prizes.
Tipton's brother, a former Texas justice of the peace, and his friend, businessman Robert Rhodes, are also awaiting trial.
The association is governed by a board that includes the directors of lotteries in 37 states and U.S. territories. It runs the popular Powerball game, which hasn't been implicated in any of the fraud allegations.
Prosecutors say Tipton's scheme relied on his access to random number generators located at the association headquarters and individual state lotteries. They say he installed code after the machine had been audited by a security vendor that directed it to not produce random numbers on certain days and instead use an algorithm that he could predict. All six prizes linked to the alleged fraud were drawn on either Nov. 23 or Dec. 29 between 2005 and 2011.
In his letter, Thune noted that a recent rule change has meant soaring Powerball jackpots, including a record $1.58 billion drawing in January. He said some critics believe "that the excitement about increasingly large jackpots has eclipsed reports of insider fraud and what MUSL is doing to address the issue."
The association fired Tipton after his arrest last year and replaced the machines he worked on. Its board also suspended its founder and longtime director, Charles Strutt, who retired March 31 amid an ongoing search for his replacement.
An oversight committee of the Iowa Legislature launched a similar inquiry earlier this year, and lawmakers say they were convinced that key security changes have been made.
Timeline of the biggest crime in US lottery history
The following is a compilation of Lottery Post news coverage chronicling the Hot Lotto mystery and subsequently discovered crime.
We start the timeline with a news story indicating that only 3 months remained for the $16 million Hot Lotto jackpot to be claimed.
2011
2012
2013
2014
2015
2016