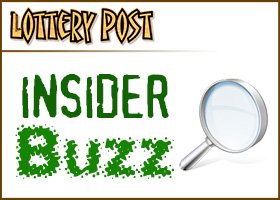 DES MOINES, Ia. — Trials for brothers charged with ongoing criminal conduct in Iowa for allegedly fixing lottery games to collect jackpots have been delayed.
District Court Judge Bradley McCall entered an order Wednesday moving the trial for Eddie Tipton to July 10. His trial had been scheduled to begin Feb. 13.
His brother, Tommy Tipton, a former Texas justice of the peace, was facing trial Jan. 23. His trial date was moved to Sept. 11.
Attorneys for both sides agreed to the rescheduling.
Eddie Tipton was a lottery computer technology official at the Urbandale, Iowa-based Multi-State Lottery Association whose job was to write software designed to randomly pick numbers for lottery computers used for various games by 37 state and territorial lotteries.
Prosecutors allege he took advantage of a false random number generating program he designed and placed in lottery computers that allowed him to predict winning numbers on specific days of the year.
He's accused of recruiting his brother and an old friend in Texas, Robert Rhodes, to help him cash winning tickets.
Tommy Tipton's attorney has filed a motion to dismiss the charge, saying the state cannot prove he committed a crime and Eddie Tipton's attorney says the state cannot prove software on the computers was illegal.
Eddie Tipton was previously convicted of a separate lottery fraud and faces an additional charge of money laundering at his upcoming trial.
Assistant Iowa Attorney General Rob Sand, who is prosecuting the cases, alleges the conspiracy netted more than $2 million in winnings from two 2005 Colorado lottery tickets, a 2007 Wisconsin MegaBucks ticket, two 2010 Kansas 2by2 tickets and a 2011 Oklahoma Hot Lotto ticket.
Rhodes agreed to a plea deal and is expected to testify against the Tiptons. His plea hearing is scheduled for Monday.
Timeline of the biggest crime in US lottery history
The following is a compilation of Lottery Post news coverage chronicling the Hot Lotto mystery and subsequently discovered crime.
We start the timeline with a news story indicating that only 3 months remained for the $16 million Hot Lotto jackpot to be claimed.
2011
2012
2013
2014
2015
2016
2017