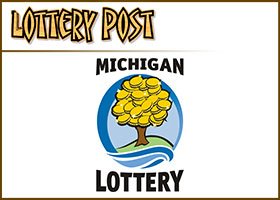 It was a cold case that some said might never be solved: An elderly Detroit man, whose family said he'd won $20,000 in a lottery game, was found frozen rock-solid in a vacant house after going missing Dec. 20.
But Detroit police made an arrest just days after finding the body Sunday, Feb. 1, of 86-year-old Arthur Weldon Neal, covered up in the basement of a derelict home in the 15800 block of Mansfield — near Fenkell and the Southfield Freeway, in northwest Detroit.
Quanzell Alonzo Hood, 20, of Detroit, was arraigned at the 34th District Court in Romulus Saturday.
The Wayne County Prosecutor's Office charged Hood with one count of first-degree murder and felony murder. Both carry a sentence of life in prison without parole.
He is being held without bond in the Wayne County Jail.
"It is alleged that Hood knew the victim, believed the victim was in possession of a sum of money, and beat the victim to death during the larceny or attempted larceny of that money," said a news release Friday from the Prosecutor's Office.
In addition to the beating, an autopsy showed that Neal suffered multiple stab wounds, a spokeswoman for the Wayne County Medical Examiner's Office said earlier this week.
"It was a heinous crime — taking advantage of senior citizens is extremely disheartening," Detroit police Assistant Chief Steven Dolunt said.
"Luckily, through a collaborative effort between citizens and police, we were able to bring a criminal to justice and closure to the family," Dolunt said Friday night.
Police said they are working to find out if Neal's winning $20,000 lottery check ever was cashed. Family members told police that Neal went missing just a few days after winning the lottery game, when they found his home in disarray with the front door wide open, according to the Black and Missing Foundation's on-line notice.
The 86-year-old was spry and still did occasional masonry work, family members said, according to the foundation notice.
(Click to display full-size in gallery)