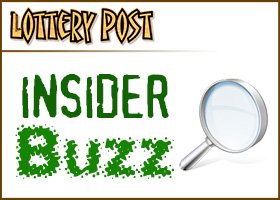 The world, or at least a small corner of it, was hers a year ago. Doris Murray, mother of four, had won $5 million in the Georgia Lottery on her 41st birthday.

She posed for a photograph with big ceremonial check at the Amba Food Store in East Dublin, where she had bought her winning lottery ticket. And, according to a press release from the Georgia Lottery Corp., she declared "This is the best birthday ever."

On Monday, Murray was found dead in the same modest block home she had lived in on Barnes Road in the south-central Georgia town since before she hit the jackpot. On Tuesday, police charged her ex-boyfriend, Derrick Lorenzo Stanley, 51, with her murder.

"To be honest with you, we still don't know what happened, because he hasn't given us a statement yet," Sgt. Stan Wright, an investigator with the Laurens County Sheriff's Office, said Wednesday.

A witness said he saw Stanley arguing in the front yard with Murray early Monday afternoon. Somebody called the sheriff. When deputies arrived a few minutes later, Stanley was gone. Murray was found dead inside her home, stabbed multiple times.

Investigators spotted Stanley driving later Monday afternoon and tried to pull him over. The man allegedly sped off. The police gave chase, and he crashed. The suspect remained in an undisclosed hospital Wednesday, Wright said, "but his injuries are not life threatening."

Investigators said Murray never flaunted her new riches. "As far as I know, she didn't even have a new car," Wright said.

The woman didn't take the $5 million in a lump sum. Instead, she opted to collect about $172,000, after taxes, every year for 20 years. Murray told lottery officials she planned to use the money to start a trust fund for her grandchildren, according to a Lottery news release issued at the time of her winning.

Lottery spokeswoman Tandi Reddick said Wednesday that the money will continued to be paid to whoever is in Murray's will. Murray's family could not be reached for comment.

Wright said he believed the argument between Murray and Stanley may have been about a break-up.

"Her family said they had been boyfriend and girlfriend for some time," he said. "Then she told him she wanted to break it off and she wanted to be friends and that was it. From what they told me, he didn't want to accept that."
Georgia Lottery District Manager Wayne Watson presented Doris Murray of East Dublin (center left) with her $5 million winnings in 2007.