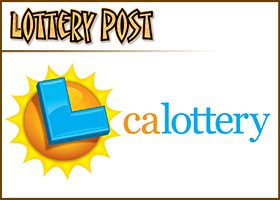 A Palmdale, California, gas station employee who mistakenly gave $75 to an undercover state compliance officer instead of advising him that he was the holder of a lottery ticket worth $75,000 did not commit fraud, lottery officials said Thursday.
California Lottery officials said they were "satisfied that the incident was a result of the clerk's misunderstanding of those procedures" and that their investigation of the gas station was over.
"Now we are going to move on," lottery spokesman Russ Lopez said.
Still, gas station employees appeared to be inconsistent in how they deal with winning lottery tickets, officials said, so they will receive additional training.
The undercover officer was conducting a random compliance check on March 25 at the Chevron gas station at Avenue S and North Sierra Highway.
The clerk gave the investigator $75 instead of telling him the ticket was worth $75,000 as was printed on a receipt.
(See $75,000 California Lottery winner leaves with only $75, Lottery Post, May 4, 2015.)
The gas station kept the ticket and no one filed a claim for the money.
Store manager Shamsun Islam said that employees notified the lottery about the ticket.
On Friday, a news van pulled into Islam's gas station to fill up, and she told the story of the mistaken $75 payout for the $75,000 ticket and provided photos and video of the winner.
After lottery officials noticed that videos and photos of the man from the store's surveillance camera had begun circulating, they came forward Monday, acknowledging that the man was not a winner but an undercover compliance officer.
Lottery officials acknowledged that the gas station was a target of a state investigation.
The officials thanked Islam for her determination in trying to find the lottery winner, "along with her continued efforts to maintain the integrity involved in selling Lottery products."
"We encourage the retailer to continue to train and monitor the actions of her employees so they may remain a successful Lottery partner," state officials said.