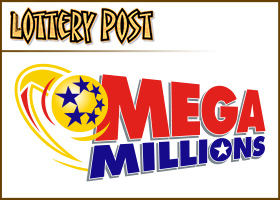 By Todd Northrop
One lucky Illinois lottery player is a whole lot happier today, after they won a Mega Millions jackpot worth an estimated $260 million Tuesday night.
It's the fourth time the Mega Millions jackpot has been won this year. Another Illinois player took home $265 million on January 16, and New Yorkers claimed back-to-back jackpots on February 27 ($127 million) and March 24 ($59 million).
Last night's jackpot win is the second-largest prize in Illinois Lottery history, and the ninth Mega Millions jackpot won by an Illinois player since Mega Millions began in 2002.
The lucky person, who has not yet claimed the prize, is the second Mega Millions jackpot winner from Illinois this year. The last jackpot was won by a self-proclaimed "regular Joe", who played a Quick Pick. (See Illinois man claims $265 million Mega Millions lottery jackpot, Lottery Post, Feb. 24, 2015.)
The winning numbers drawn Tuesday were 2, 9, 11, 22, and 23 with Mega Ball number 12. The Megaplier was 4.
In the same drawing, the wealth was really spread around, as a total of 14 lucky players matched the first 5 numbers for a $1,000,000 prize: 1 from California, 1 from Georgia, 1 from Kentucky, 1 from Minnesota, 1 from New Jersey, 2 from New York, 1 from North Carolina, 1 from Pennsylvania, 1 from Texas, 3 from Virginia, and 1 from Washington.
Sadly, none of those 14 players added the Megaplier for an extra $1, which would have boosted their win to a whopping $4 million cash. Still, $1 million is no chump change.
The California second-prize winner won $697,111 because by law California awards all lottery prizes using a pari-mutuel formula, a calculation based on the number of tickets sold and the number of people who won.
The $260 million jackpot started building from its $15 million starting point on March 27.
The jackpot has a cash value of $158.5 million, or $112.9 million after tax withholdings. The overall odds of winning the jackpot were 1 in 258,890,850.
The Illinois winner has a year to come forward.