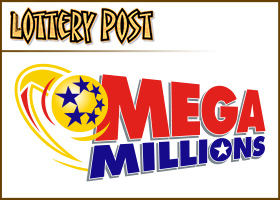 Years of playing Quick Pick tickets every day paid off for 70-year-old Jesus Davila Jr. in January when he won $265 million — the largest prize in Illinois Lottery history.
"I'm a regular Joe and I played and I won it," said Davila, as he smiled at a news conference Tuesday in the Thompson Center downtown, where Illinois Lottery Director Michael Jones presented him with an oversized check.
Davila, who lives in Naperville, won the Mega Millions jackpot on Jan. 16 and was the only person to match all six numbers.
Robert Kohlt, a spokesman for the family, said that Davila watched the lottery drawing on television and thought he had only matched the first five numbers of his $5 Quick Pick bought at a Glendale Heights Bucky's Express. It was his son who broke the news that he had matched all six numbers — 26, 32, 44, 45, and 58, with Mega Ball number 11.
"My son said, 'You have every number here, dad' and then we started shouting, 'We're millionaires, we're millionaires,'" Davila told lottery officials.
The retired professional driver, who moved to the United States from Puerto Rico more than six decades ago, decided to wait before claiming the prize, using the time to consult with family members and financial advisers. Two weeks ago, he took the winning ticket to a Illinois Lottery Prize Center in Des Plaines.
Davila had a year to claim the prize but only 60 days to decide whether he wanted the money over 30 years or as a one-time payment. He took the latter and will be given nearly $127 million after federal and state tax withholdings. With one-time cash options, the Illinois Lottery also keeps 25 percent of the prize.
Gayle Wojciechowski, director of operations of Bucky's Express stores in the Chicago area, said the stores were very happy about the win, especially employees at the Glendale Heights store where Davila got his ticket. This is not the first time a customer at one of the stores has won the lottery — but nothing compares to this year's jackpot, Wojciechowski said.
Bucky's Expressed received a $500,000 bonus for selling the winning ticket.
The big prize will not keep Davila out of the game, though. He'll keep playing the lottery.
"He'll continue to play every day, he loves the lottery," Kohlt said.
For now, Davila plans to share the money with family — four adult children and four grandchildren — and buy a "big house with a really big lawn" with a riding lawn mower, Kholt said.
Davila's jackpot is the largest prize ever given to an individual, surpassing the record $218.6 million Merle Butler from Red Bud, Ill., won in 2012.
(Click to display full-size in gallery)