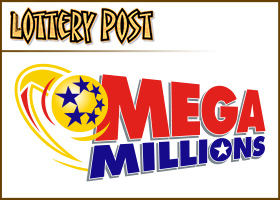 By Todd Northrop
TUSCOLA, Ill. — "The lottery has made our dreams come true!"
That's what the Illinois winner and his wife exclaimed Tuesday when they claimed a $134 million jackpot from the multi-state Mega Millions lottery game.
The winning couple, who claimed the prize in the name of the Elaine Francis Trust, beat the 1-in-259 million odds with a Quick Pick ticket in the Friday, September 16 Mega Millions drawing.
The winning numbers drawn that evening were 13, 21, 28, 34, and 40, with Mega Ball number 15.
The winners were born and raised in central Illinois and have lived in Tuscola for several years. After discovering the win, they met with financial and legal advisers and made plans to retire early from their factory and health care industry jobs.
They said they will share the windfall with their families, and will help out in the Tuscola community and the communities where they grew up. They opted to take the prize as a one-time payment of $89,993,284 (before the required tax withholdings).
The winning ticket was purchased at Lambo's BP, 1000 E. Southline Road, in Tuscola. The retailer will receive a bonus of $500,000 for selling the winning ticket.
The $134 million jackpot is the fifth-largest lottery prize ever collected in the state of Illinois.
The Illinois Lottery respected the winners' request for minimal publicity by not publishing their names or the names of the towns where they grew up.