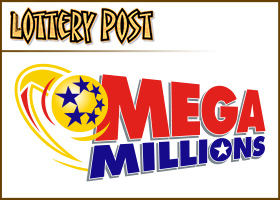 By Todd Northrop
One winning ticket sold in Illinois beat the odds and matched all the numbers drawn in Friday's Mega Millions drawing to win a massive $393 million jackpot.
The numbers that single lottery ticket from Illinois matched in Friday's drawing were 23, 33, 53, 56, and 58, with Mega Ball number 6. The Megaplier was 5.
The winning ticket was purchased at Nick's Barbecue in Palos Heights.
The lucky ticket holder will be the sole recipient of the fifth-largest Mega Millions jackpot in history, and the 17th-biggest prize in U.S. lottery history.
But perhaps even more important is the lump-sum cash option of $247 million, since most big winners claim the up-front cash rather than the annuity amount paid in 30 annual installments.
This is the fourth Mega Millions jackpot won this year. It had been rolling since it was last won on April 28, when David Trapp won a $61 million prize in California. Two other jackpots have also been awarded this year: $191 million to Jack Freney, also in California, and $177 million to Texan Eliberto Cantu with a ticket he purchased in Arkansas.
Besides Friday night's Mega Millions jackpot winner another 3 lucky players matched the first 5 numbers for a second-prize win: 1 from California, 1 from Ohio, and 1 from Washington.
Each of the three second-prize winners will receive a different amount:
The California second-prize winner will receive $550,731, due to California's lottery laws that require all prizes to be paid on a pari-mutuel basis, meaning the prizes will change each drawing based on the number of tickets sold and the number of tickets that won at each prize level.
The Ohio second-prize winner will receive the normal $1 million payout.
The Washington second-prize winner will receive $5 million, because that player purchased their lottery ticket with the Megaplier option for an extra $1 per play, and because the 5x Megaplier was drawn last night, their prize was multiplied five times.
The Megaplier option is not available in California, because the fixed nature of the prize increase offered with the Megaplier is not compatible with California's pari-mutuel payouts.
Another 95 tickets matched four of the first five numbers plus the Mega Ball to win a $5,000 prize. Of those tickets, 10 were purchased with the Megaplier option, increasing the prize to $25,000, and 9 were sold in California, where the prize was worth $9,214 this drawing.
The $393 million jackpot started building from its $15 million starting point on May 2. The 30 drawings since then produced more than 51.6 million winning tickets across all prize levels, including the one jackpot winner and 54 second-tier prizes of $1 million or more.
Mega Millions is currently offered for sale in 44 states, plus Washington, D.C. and the U.S. Virgin Islands. Drawings are Tuesdays and Fridays at 11:00 pm Eastern Time. Tickets cost $1 each.
The Mega Millions winning numbers are published at USA Mega (www.usamega.com) minutes after the drawing takes place.