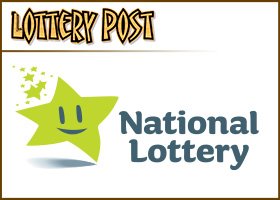 A lottery pool that has been playing the same numbers in the weekly Ireland Lotto draw for 27 years has finally seen them win big.
The group of seven have won €5,900,958 (US$6.6 million) between them — giving each an individual share of €842,994 (US$950,000).
The winning ticket was bought at Tesco on Ash Road in Mullingar, Co Westmeath on May 9th.
Since the 1980s
Speaking about the win, a member of the group said, "We've played the same numbers since Lotto began in 1988 and the most we'd won before was €56. I knew those numbers would do us good one day!"
The winning numbers were 2, 5, 13, 17, 32, and 34.
The representative from the group went on to say, "When I checked the ticket, I couldn't believe it. It still doesn't feel real for us. We're delighted."
Westmeath
The win comes as part of a recent spate of successes in the Westmeath area.
A separate winning ticket for €250,000 was sold in Mullingar on the draw for May 20th.
In May of last year, Carol Loran and Kevin Geoghegan won €10,651,567 from a ticket that was bought at the same Tesco store where the most recent winning ticket was purchased.
Since 1988 there have been 24 Lotto winners from Westmeath, with €33 million in jackpot prizes paid out.
Tomorrow night's Ireland Lotto jackpot is an estimated €5 million.
All Ireland National Lottery winning numbers are published at Lottery Post's Ireland Lottery Results page soon after each drawing.
Thanks to myturn for the tip.