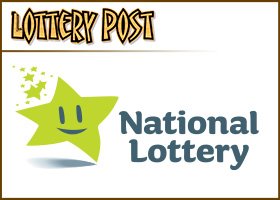 Answer: They're all items that a family from Ireland want to purchase after winning the lottery.
A couple with a young family from Dublin, Ireland, have won a Lotto jackpot prize of €7,384,790 (US$8.4 million).
The pair didn't realize they were winners until almost two weeks after the draw, which was on on Saturday September 19.
They purchased their ticket, a €40 Quick pick play valid for 8 draws, in the Supervalu store at Killiney Shopping Centre in Dun Laoghaire on September 15.
However, the happy couple in their early forties didn't realize their good news until October 1st.
The family want to remain private but described themselves as an "ordinary working couple who rent our home but now plan to buy our dream house".
The lucky husband, who works in sales said, "I'd heard on the radio that a [lottery pool] had won the jackpot, and I usually wait until the 8 draws are over on the ticket before I check it. So I put it into a ticket checker in a shop in Killiney and the message told me to contact National Lottery offices.
"I thought 'that's strange' so when I went back to the office, I put in the numbers on the web checker and all these fireworks went off. But I still didn't believe anything great had happened.
"When I went home, my wife and I checked again on the web, the fireworks thing happened again. We sort of knew then that something big was about to happen, and we didn't sleep all night."
"Friday evening, we went out to Ouzos in Blackrock to celebrate — with desserts! We pushed out the boat and had vanilla and cookie-dough ice-cream, chocolate brownie, crème brulee and banoffi, with some Irish coffees. We'll definitely celebrate by adding dinner to the desserts soon", smiled the lucky wife.
"We're going to look after our family and friends, and donate to an animal charity, as it's a cause close to our hearts. We're looking forward to being secret Good Samaritans, and doing some philanthropic work when we see a need."
The happy couple and their family have also been thinking about their dream shopping list for the past week and it now includes plans for purchases and experiences from each member of the family.
Some of the items included are a trip to Disneyland in Florida, followed by a cruise in Jamaica, an indoor slide ('so we can get downstairs quicker'), a pinball machine and a popcorn maker.
The family also say they will get a new car, pay off the mortgage immediately and find their dream house.
They also plan "an immediate trip to Harvey Norman to check out GIGANTIC screens for a new home cinema" and "a trip to Venezuela to see the fantastic lightening storms".
Thanks to myturn for the tip.