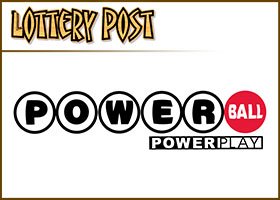 North Carolina single mother Marie Holmes, who won the $188 million Powerball lottery in February, was arrested on July 23 for marijuana possession. Officers also arrested three other people from her home in Shallotte, North Carolina.
Holmes took home a lump sum $88 million after taxes in February. When she won, the 26-year-old single mother reportedly quit both of her jobs at Wal-Mart and McDonald's to care for her four young children, one of whom has cerebral palsy.
(See N.C. Powerball lottery winner claims share of jackpot worth $188 million, Lottery Post, Feb. 24, 2015.)
Although three children were at the house at the time of her arrest, Child Protective Services was not involved.
Public Information Officer Emily Flax with the Brunswick County Sheriff's Office stated that Lamar Andre McDow, 31, who lives with Holmes, broke his curfew in violation of his pre-trial release agreement for heroin trafficking and possession charges.
When police arrived at Holmes' residence to arrest McDow, they smelled marijuana, so they obtained a warrant, returned to the home and searched it around 10 p.m. on July 23. The officers reportedly found marijuana, drug paraphernalia and a .45 caliber pistol.
Police cited Holmes, 21-year-old Damarius Dontrell Simmons and 31-year-old Danell Lamont McNeil each for marijuana possession and drug paraphernalia.
Police also arrested 23-year-old Jeffrey Antuan Gause for resisting a public officer, and they later released him on a $1,000 bail.
McDow faces charges of possession of marijuana, possession of marijuana paraphernalia and possession of a firearm by a convicted felon. McDow is currently detained in the Brunswick County Detention Facility, pending a $6 million bail.
According to the state, the gun is registered to Holmes, but McDow had handled it, which led to his firearm possession charge.
Assistant District Attorney Chris Thomas alleged that McDow is Holmes' fiance, and rumor has it that she has paid his bail before, although court payment records cannot confirm this. They point only to bail bondsmen, who do not typically disclose who paid them.