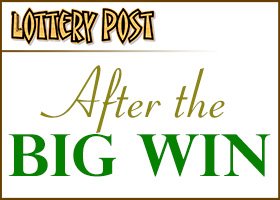 By Todd Northrop
The man engaged to the North Carolina woman who claimed a Powerball lottery jackpot share worth $188 million earlier this year was placed back in jail for the third time in less than a year on Monday.
Lamarr Andre McDow, also known as "Hot Sauce," was charged with possession of a firearm by a felon.
A spokeswoman for the Brunswick County Sheriff's Office said that McDow turned himself in after being indicted on the charge. He was processed out of the jail a short time later.
Last November, McDow was arrested on heroin charges. While he was behind bars, Marie Holmes, McDow's fiancé, was one of three winners who split a $564 million Powerball jackpot. Holmes's share was worth $188 million, and she took home $88 million after taxes when she decided to take the lump sum. (See N.C. Powerball lottery winner claims share of jackpot worth $188 million, Lottery Post, Feb. 24, 2015.)
Prosecutors said Holmes paid McDow's $3 million bond just a week after her lottery win.
In July, McDow was arrested a second time for violating the terms of his curfew after his March release.
When deputies went to pick McDow up at the home that he shares with Holmes, they smelled marijuana and found a gun that belonged to him. Holmes and several other people in the home were cited for possession. (See $188 million lottery winner arrested on marijuana charges, Lottery Post, July 27, 2015.)
Shortly after his arrest, he was released from jail on a $6 million bond.
(See NC lottery winner spent $9M bailing out convict fiancé, Lottery Post, Aug. 15, 2015.)
Holmes, who at the time of her lottery claim planned to use the winnings to open college funds for her four children, as well as buy a new house, is unfortunately heading down the same life path as numerous other big winners who did not successfully manage their windfall.
(Click to display full-size in gallery)
(Click to display full-size in gallery)