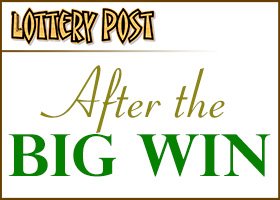 At least she won't have to bail him out again anytime soon
By Todd Northrop
BOLIVIA, N.C. — The boyfriend of North Carolina's biggest Powerball winner will spend time in prison and pay a hefty fine as part of a plea agreement in a drug case.
Lamarr McDow, the 32-year-old boyfriend of $188 million Powerball winner Marie Holmes, pleaded guilty to one count of conspiracy to traffic heroin in a Brunswick County, North Carolina, court Wednesday.
McDow, who also goes by the name "Hot Sauce", was sentenced as part of a plea agreement to a minimum of 7.5 years in prison, and must pay a $100,000 fine. He faces a maximum of 10 years.
McDow is the boyfriend of Marie Holmes, who won $188 million in a February 2015 Powerball drawing. Hot Sauce was arrested in November 2014 on charges including heroin trafficking and conspiracy.
Prosecutors allege McDow took a trip to New Jersey for the purpose of trafficking drugs. Law enforcement officials said they recovered thousands of bags of heroin during investigations alleged to involve McDow.
Since Holmes' win, McDow has been released from jail four times after being held on multimillion-dollar bonds. The first happened in March 2015, when a $3 million bond was met on the original heroin charges.
McDow was arrested again during a July raid at the couple's home on a charge of violating conditions of his pretrial release. He was released in August when a $6 million bond was met. Holmes was cited for drug possession in the raid, which investigators said also uncovered drugs and weapons at the home.
In December, McDow was jailed under a $12 million bond following his arrest on charges of conspiring to arrange a street race and again violating his pretrial release. He was released after the bond was met in early January. (See N.C. lottery winner bails out convict fiancé fourth time, Lottery Post, Jan. 4, 2016.)
Judge Richard brown heard McDow's plea Wednesday.
(Click to display full-size in gallery)
(Click to display full-size in gallery)