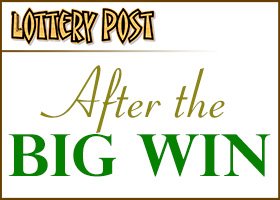 This time she is served criminal summons for threats and harassment
Includes video report
The Brunswick County Sheriff's Office has served a misdemeanor criminal summons to North Carolina's $188 million Powerball winner, Marie Holmes.
According to court documents, Lorna Marlowe has accused Holmes of making threatening and harassing phone calls on Jan. 10. Marlowe filed the complaint that same day.
The criminal summons alleges Holmes threatened to "inflict bodily harm" on Marlowe. It also states Holmes "repeatedly for the purpose of harassing" called Marlowe.
Holmes is set to appear in Brunswick County court on Feb. 12 at 9 a.m. If she does not appear, an order for her arrest may be issued and she may be held in contempt of court.
Holmes has recently made headlines in connection to her boyfriend, Lamarr "Hot Sauce" McDow, being arrested and bailing out on high bonds.
(See N.C. lottery winner bails out convict fiancé fourth time, Lottery Post, Jan. 4, 2016.)
In July 2015, Holmes was cited with drug possession at the home she and McDow shared on Boverie Street. Authorities went to the home to arrest McDow for violating his pretrial release agreement, and searched the residence after noticing a strong smell of marijuana. Holmes is expected to appear in court Feb. 2 in connection to those charges, according to the District Court calendar.
Holmes provided one of the three winning tickets on Feb. 23, 2015, and was presented with a $188 million check. She chose to receive the lump sum payout worth approximately $127 million, or nearly $88 million after taxes.
VIDEO: Watch the news report
Thanks to JordanT1021 for the tip.