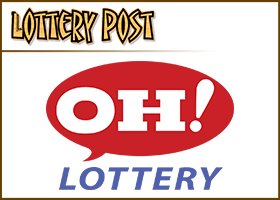 COLUMBUS, Ohio — Twenty-nine years after it launched, the Ohio Lottery's Cash Explosion show remains must-see TV for thousands of Ohioans, who turn in every Saturday evening to watch ordinary folks jump, cry and scream over winning tens of thousands of dollars.
The attraction is easy; it takes no skill to be chosen to appear on the slightly corny show or to win — just a lot of luck. Every contestant walks away with about $10,000.
Like Cindy Feasel, who always wanted to swim with dolphins. Now, with a $50,000 win, she can afford to.
"I'm numb. I almost fell backward out of my chair," said Feasel, of Grove City, as other contestants congratulated her after a show that aired Feb. 6.
State lottery TV shows used to be as common as TV dinners; now Cash Explosion is the only state lottery game show in the country.
Contestants play the lottery's scratch-off Cash Explosion instant ticket. If the word "Entry" appears three times on a $2 ticket, they can mail the ticket in or enter it online for a weekly drawing to appear on the show.
The show has endured because ticket sales support the costs, said executive producer Barry Riley. And although the lottery cannot quantify the number of viewers, they know it's popular.
"The lottery does see it at as the best promotion vehicle that they have," Riley said. "Part of the appeal is that it is the only time people actually get a chance to see someone winning the lottery. And it is mostly life-changing money for a lot of our players."
Here's a look at the show, by the numbers.
20,000: Cash Explosion scratch-off tickets entered online or by mail for each weekly drawing. (To enter, the word "Entry" must appear three times on a ticket ).
8: The number of tickets randomly drawn each week for a show. A few alternate names are chosen.
110: Studio audience members for each taped show.
2,000: People admitted to a road show in 2014 at the Hard Rock Rocksino Northfield Park. (Many others were turned away).
4: Players in each of two semi-final games in the 30-minute show.
3: Players in the championship game. (Two semi-final winners, plus the previous champion).
$5,000: Minimum that can be won by contestants.
$10,000: Average won by contestants.
$50,000: Amount won by each show's champion. The first two times a champion wins he or she receives $50,000. Each championship after that is worth $100,000.
$520,000: Most ever won by a contestant.
$184,000: Average payout per weekly show.
$9.6 million: Amount paid to contestants per year.
29: Number of years the game show has aired. (First show Feb. 7, 1987)
0: Number of other states with weekly lottery shows. (at one time nearly all 44 states with a lottery had a game show)
$1.6 million: Annual budget that includes production costs, hotel stays, road show costs and promotional materials.
0: Lottery cost. Ticket sales cover the show.
(Click to display full-size in gallery)