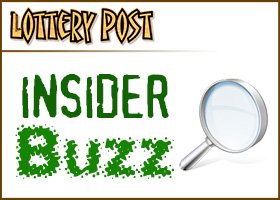 "Lucky 7's" luck has run out, and it is about to endure a lot of jokes about its unfortunate title.
ABC has axed the freshman drama after just two episodes, making it the first cancellation of the 2013-14 season.
ABC knows one thing that's working. Starting Oct. 8, the network will plug repeats of Scandal into Tuesday's 10 p.m. hour. The Shonda Rhimes drama hit series highs in its season-three premiere, jumping a whopping 71 percent from last fall.
The writing was on the wall for Lucky 7. A miserable premiere (1.3 rating with adults 18-49 and 4.4 million viewers) led to a historically weak follow-up. Pulling just a 0.7 rating in the targeted demographic, it lost nearly half of its ratings and ranked as the lowest-rated broadcast drama to air in-season ever.
And all of this was with one of the TV season's most auspicious lead-ins. Though it aired an hour after Agents of SHIELD, ABC was no doubt banking on the Marvel drama's buzz and significant ratings pull to boost the rest of its Tuesday lineup.
Based on the British series The Syndicate, Lucky 7 was adapted for ABC by David Zabel and Jason Richman with ABC Studios and Amblin Television. It follows a group of gas station employees in Queens, N.Y., who win the lottery with a shared ticket.
The show had the distinction of being one of the more diversely cast of the new fall season, with Summer Bishil, Alexandra Castillo, Christine Evangelista, Stephen Louis Grush, Matt Long, Anastasia Phillips, Luis Antonio Ramos, Isiah Whitlock Jr. and Syndicate star Lorraine Bruce all series regulars.
Technically, no new fall series has received a traditional back-nine order yet — though Fox has already renewed Sleepy Hollow for a 13-episode second season, and NBC's Michael J. Fox Show earned an early order for a full 22.