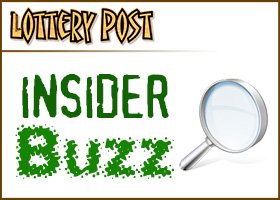 By Todd Northrop
The Season 5 premiere of HGTV's "My Lottery Dream Home" just scored the series' best Nielsen numbers ever, hauling in 3.3 million total viewers and a 0.85 rating among adults 25-54.
You could say Host David Bromstad has hit the jackpot.
Episode 501 of "My Lottery Dream Home," which premiered on Friday, Sept. 21 from 9-9:30 p.m., was the No. 3 cable show in the time slot in the all-important demographic.
The evening ended up being HGTV's highest-rated Friday night in the demo since January.
Even before the record numbers, HGTV has shown confidence in the show, renewing "My Lottery Dream Home" through Season 7.
Interestingly, Bromstad — the show's host, designer and artist — said he doesn't play the lottery himself, despite spending all of this time with so many winners.
"You'd think I would, especially rubbing elbows with all of these really rich, really lucky people," Bromstad said ahead of Friday's Season 5 premiere. "No, I do not play the lottery because I've already won the lottery. I won 'Design Star' and that was my lottery. I'm generally not a very lucky person. So I'm good. I've won it, that's my win. It's hard for me to spend $30 on a scratcher, or $20, or even $10 on a few scratchers. I just don't play enough. I'd rather buy canoes."
No one has more fun helping others spend money on TV than Bromstad — but it's been tough to find these folks, he said.
"How many people win the lottery? And how many people want to buy houses? And how many people want to be on TV?" he explained of the show's big issue. "It just started out so slow. It took a year for each of the first two episodes just to cast. So, it was a lot of being on hold — 'Oooh, we have one! Ooops, sorry, we don't.'"
Now that the show is more popular the casting process has become easier, Bromstad said. Which is a good thing, considering the number of episodes that will need to be created through Season 7.