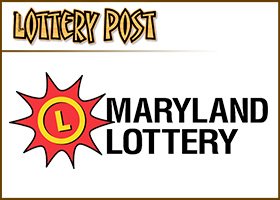 BALTIMORE, Md. — A Cecil County resident won back-to-back Maryland Lottery scratch-offs Thursday, according to officials with the Maryland State Lottery Agency.
The anonymous winner won $11,000 after purchasing two $100,000 Gold Rush scratch-offs from the Stop-N-Go in North East, officials reported.
Unlike other states, under Maryland's lottery regulations, the winner does not have to publicly identify themselves. Lottery officials reported the winner is a 67-year-old Elkton resident.
Lottery officials said she bought two $10 scratch-offs and when she returned home, she scratched the first ticket, revealing a 20x symbol above a $500 prize — amounting to a $10,000 payout. The second scratch-off revealed she won $1,000, officials said.
On Monday, Erica Palmisano, lottery spokesperson, said the winner claimed the prizes late Thursday afternoon and chose to receive two lump sum payment checks.
The winner plans to pay a few bills, treat herself and save the rest with her winnings, according to officials.
Palmisano said these lottery wins are "special," because in the seven years she's worked at the agency, she does not recall anyone winning back-to-back tickets, although it is not unheard of.
"I'm so happy someone won something in the county and town," said Mukesh Manekporia, co-owner of the Stop And Go store, on Tuesday.
He said it's the first time someone has "won big" at his store.
"It's the first time, I'm just excited," he added.
On Tuesday, Manekporia said the winner came into the store to claim the prizes, but he advised the winner to go to the lottery agency.
While stores are authorized to give winners lottery prizes up to $500, anyone with a winning ticket of a larger amount are instructed to go the lottery agency headquarters in Baltimore for the money.
Manekporia said he has not seen an increase in volume of people coming to the store to buy lottery tickets, at the moment.