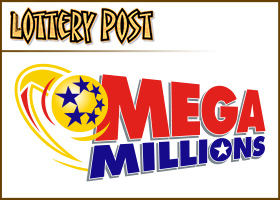 Her husband didn't listen — and it paid off to the tune of $169 million.
Mega Millions winner Nancy Viola asked her husband, Vito Viola — an NYPD sergeant — to buy Powerball tickets from the 2520 Foodmart in the Willowbrook section of Staten Island on Jan. 8. She had the Powerball fever that was gripping the country.
"Because the jackpot was $900 million," she said. "It was big. It was all everybody was talking about. He didn't listen."
Instead, her husband used a leftover dollar to buy a Quick Pick for the Mega Millions — 11, 39, 51, 57, and 75, with Mega Ball 2.
"That was a good thing," a beaming Viola said Thursday as she stood next to a giant check.
The following day, the Staten Island homemaker heard the winning ticket had been bought from the same location.
So she checked her ticket.
"I started with the Mega ball," she remembered. "I checked all the other numbers. They all matched, and can you imagine what that was like? I thought I was having a heart attack. There was a little screaming."
The couple kept the news quiet for months.
"We didn't tell anybody. We kept it a secret," she said. "It was difficult, but it's exciting now."
Viola and her husband — who joined the NYPD in 2005 and works out of the 120th Precinct — assembled a financial team and claimed the ticket on March 10. They chose to receive the prize as a one-time lump sum payment of $64,796,160.
Both 37, the couple hasn't made any big purchases yet. But Vito Viola has already put in for retirement.
"Lucky him," Police Commissioner Bill Bratton said at an unrelated press conference.
In Staten Island, Viola ducked questions about her personal life or how the family plans to spend the big win. She said they set up a foundation called The Orbity Fund LLC to cash the check.
"It's just absolutely amazing," she said. "It's just a blessing."
It is not the first time good fortune shone on her husband. In 2007 he helped deliver a baby in a Bay Ridge apartment. "We're trained in basic life saving techniques," Vito Viola told the Brooklyn Paper at the time. "But we're not certified to deliver a baby that's for sure."
As for the lottery win, the family was still coming to terms with the sudden wealth. "We want to let it all sink in," Nancy Viola said. "Anything is possible. Maybe a convertible. Everything is so new still. It has to just settle in, you know, see what happens. Buy a big house? Maybe in the future. It's a lot of money."
(Click to display full-size in gallery)
(Click to display full-size in gallery)