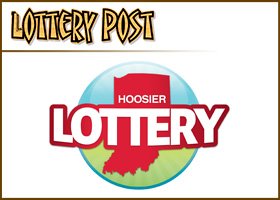 An Indiana Senate lawmaker wants the Hoosier Lottery to create a new scratch-off game to benefit homeless veterans.
Sen. Ron Alting's (R-Lafayette) bill would allow the Hoosier Lottery to create a new scratch-off game. Money from the game would go into a Veterans Homelessness Assistance Fund, created by the bill.
Alting says those dollars would flow, via grants, to organizations that help homeless veterans.
"It goes for temporary housing and yes it goes for clothing and yes it can go for hygiene and yes it can go for medical expense and so forth," Alting says.
Jennifer Layton runs the Lafayette Transitional Housing Center. She says the state doesn't provide any financial support to nonprofits that deal with homelessness, so the dollars, even limited to veterans, can help a great deal.
"Hopefully it will free up some other moneys that we'll then be able to utilize for the other 90 percent of the population that we work with," Layton says.
Alting says the scratch-off funds could also go towards mental health and drug addiction treatment — which he says are often at the root of veteran homelessness.
(Click to display full-size in gallery)