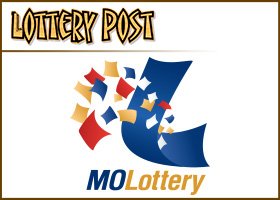 A former Kansas City woman who stole more than $400,000 from a Missouri Lottery winner was sentenced Wednesday to five years in federal prison.
Freya Pearson, 44, of Conyers, Ga., was ordered to repay $441,830 to the victim, a female 61-year-old former hospital housekeeper who won $2.4 million in the Missouri Lottery in 2008.
But because of Pearson's scheme, the lottery winner is now financially insolvent and had to take a reverse mortgage in order to keep her home, according to federal prosecutors.
After winning the lottery, the winner set money aside for taxes, bought houses for herself and a daughter and bought a car for another daughter.
She then established an annuity to provide about $30,000 a year for the rest of her life.
But Pearson, who now lives in Georgia, befriended the woman and convinced her she was a financial planner. Pearson persuaded the woman to transfer money to the bank account of a supposed non-profit she had set up.
Pearson spent at least $96,000 of the money on gambling, according to testimony.
She also spent $12,000 on travel, bought a Cadillac Escalade, a Pontiac Sunfire and a Chevrolet Tahoe, and spent money on restaurants, shopping and other personal expenses.
For about a year, Pearson made monthly payments of about $1,200 to the victim, before the payments ceased.
While taking the victim's money, Pearson applied for and received federal subsidized housing benefits. She also failed to pay taxes on the fraudulently obtained money.
The total loss attributed to Pearson was at least $640,667. The lottery winner was defrauded out of $441,830. Pearson also evaded $122,000 in federal income tax on money she obtained from the victim and obtained $76,837 in housing benefits.
Pearson went to trial in U.S. District Court in Kansas City last year and was found guilty of three counts of wire fraud, four counts of money laundering, one count of tax evasion and one count of making false statements to the Department of Housing and Urban Development.