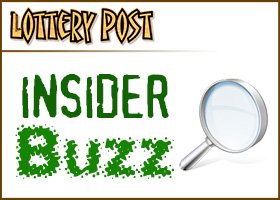 A Georgia woman has been indicted in Missouri on charges that stole nearly half a million dollars in lottery winnings from a 60-year-old victim.
Freya Pearson, 41, of Georgia and formerly of Kansas City, Mo., was charged last month in a nine-count indictment by a federal grand jury in Kansas City, according to Don Ledford, public affairs officer for the U.S. Attorney's Office in the Western District of Missouri.
The indictment, according to Ledford, alleges that Pearson convinced her victim to transfer $480,000 into the bank account of an organization called Recidivism at Work, a nonprofit entity Pearson had recently established. This victim, the indictment says, had won a prize of $2 million in the Missouri Lottery in 2008 and, after purchasing two houses, established an annuity to provide about $30,000 per year for the rest of her life.
Pearson pleaded not guilty at her first appearance and was released on $10,000 bond.
Pearson, who once worked in the Rockdale Probate Court office as a consultant to help Rockdale County Probate Court Judge Charles Mays Sr. establish an accountability court, allegedly convinced a lottery winner in 2010 to transfer $480,000 into the bank account of an organization called Recidivism at Work, a nonprofit organization that Pearson had formed in September 2009.
According to the indictment, Pearson was unemployed when she met Wilson in January 2010 and her only income was from child support and Social Security benefits for one of her children. A few months later, Pearson allegedly convinced Wilson to wire transfer the money into the RAW account. She allegedly used the money to "gamble, travel, buy cars, clothes, and furniture and pay rent while she lived in the St. Louis metropolitan area," according to the indictment.
Pearson is also charged with tax evasion and with receiving federal housing benefits and welfare and/or food stamps to which she was not entitled. In all, Pearson is charged with three counts of wire fraud, four counts of money laundering, one count of tax evasion and one count of making false statements to the Department of Housing and Urban Development.
Attorney Michael Waldrop, who is representing Pearson in her efforts to be paid $20,000 by the Rockdale Probate Court, issued a written statement with regard to the indictment Thursday.
"I do not practice criminal law in federal court and therefore will not be representing (Pearson) on these charges," Waldrop wrote. "The charges stem from money that Ms. Pearson borrowed from a private citizen and was subsequently unable to repay as scheduled. This angered the private lender and gave rise to the present allegations."
He added that Pearson has full documentation of the transaction and that she plans to "vigorously defend herself against these charges. We are confident that she will be exonerated once due process plays out in that case."
Waldrop also asserted that Judge Mays used an employee of the Probate Court to hand out copies of the indictment at Rockdale Magistrate Court on Wednesday, where two cases involving Mays were scheduled to be heard.
"I am unsure of the link between the chaos that is Judge Mays' multiple legal predicaments and Ms. Pearson's charges in Missouri," Waldrop wrote. "I assume that the yet-to-be-spoken link is that by attempting to tarnish Ms. Pearson's reputation, that somehow makes Judge Mays look less guilty."
Mays was in Magistrate Court Wednesday for a dispossessory action he filed against Pearson, who has been living in his home for several months after moving here from California to work for him. Mays filed the dispossessory in October, which led to Pearson's demand that he pay her for the consulting work. Pearson has claimed that she has no money and cannot move unless the judge pays her.
Mays' attorney filed a motion to dismiss the dispossessory in court on Wednesday, a move which Waldrop said was designed to keep Mays from having to testify due to a pending criminal warrant matter.
Late last month Pearson filed an application for a warrant hearing, seeking to have Mays charged with two counts of theft of services, two counts of theft by deception, and one count of forgery, all of which are felonies.
"I would point out that Judge Mays is the person that brought Ms. Pearson into the Rockdale County Probate Court. Judge Mays is the person that caused the dispossessory action to be dismissed yesterday rather than to face Ms. Pearson in court, thereby allowing her to continue to reside in his home. Now, he of all people, is intimating that Ms. Pearson may not be worthy of belief as a result of the allegations against her in Missouri — that is a quite ironic, is it not," Waldrop concluded.
In a separate Magistrate Court case heard Wednesday, Mays, his wife, son and Mays Family Trust, were defendants in a suit in which contractor Rodney Scott was seeking $10,500 for labor and materials used to renovate a condominium owned by Mays.
DeKalb Magistrate Court Judge Phyllis R. Williams ruled in favor of Scott, awarding him $9,500.
"It turned out great for me," Scott said on Thursday. "I was really blessed that it did. Now I can get my money back and get away from that man."
As part of Judge Williams' ruling, Scott was released from a lease-purchase agreement on the condo and given 30 days to relocate. Scott said he was not sure when the judgment would be paid, but he said he would need the money in order to be able to move.