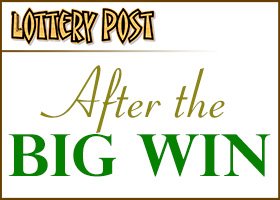 TRENTON, N.J. — A year ago this month, the Smith family's lives changed in an instant when they won the $429.6 million Powerball jackpot.
The family of eight — matriarch Pearlie Mae Smith and her seven adult children — didn't throw away the money on expensive new houses or luxury sports cars or write checks willy-nilly to the dozens of long-lost friends and relatives who came out of the woodwork.
Sure, they treated themselves, but from the beginning, they knew they wanted to do something meaningful with their newfound wealth.
Since they chose the cash option, their prize came to about $284 million and was split eight ways.
(See NJ family of 8 claims $429.6 million Powerball lottery jackpot, Lottery Post, May 13, 2016.)
The family members each gave a portion of their winnings to help start the Smith Family Foundation, a grantmaking fund with which they hope to give back and make a difference in their hometown of Trenton and elsewhere for years to come.
Just as it was "divine intervention" that inspired Smith to pick the winning numbers, the family says it's that same faith in God that continues to help guide them in their decisions.
"I could have gotten a yacht and never come back, but we just have a heart and mind to do this work," said Valerie Arthur, one of Smith's daughters. "It's a blessing to have the ability to do whatever you want to do in this life and yet you choose to come and help somebody else — that right there is divine intervention."
Arthur said the importance of giving back was a lesson they learned at a young age, from starting a garden in their backyard for the community's use to volunteering at the soup kitchen.
"I think that seed has always been with us... but after winning the lottery, we're able to do it on a much larger scale now than we have in the past," Arthur said.
Harold Smith, Arthur's nephew and the foundation's program manager, said that rather than simply giving away money to anyone who asks, they see themselves as investing in organizations and programs that will bring about long-term change in categories like education, neighborhood development and youth and families.
"We want to fund programs that directly affect systems of poverty so we can help change the systems or change the dynamics that are causing people to be in poverty," he said. "Rather than just helping them find food or give away food, we can make it so they now have the ability to obtain employment, get their proper education in order to be able to go out and get their own food."
He said they want to partner with organizations that share their core values of education, cultivation, transformation and urban ministry.
"When people think of the city of Trenton, we don't want the first thing they think of to be gangs and violence," he said. "We want people to think of a vibrant city, a city that's on the upswing, a city that's bringing new life into the community, the capital of the state."
Funding will range from small-impact grants and summer programming to one-year and three-year grants.
"We're making an investment in our community and when you make an investment, you expect a return," Arthur said. "So we want to see what the social return is going to be, what the educational return is going to be, what the transformations in people's lives is going to be."
Katherine Nunnally, another of Smith's daughters who for 15 years has led a program to mentor young women in Newark, serves as the executive director and is training her siblings as well as her nieces and nephews on how to run a foundation.
"The foundation is a legacy for the family," Harold Smith said.
A grand opening of its headquarters at 407 W. State St., Trenton, will be June 10 from 11 a.m. to 3 p.m.
For more information, visit smithfamilyfoundationnj.org.
(Click to display full-size in gallery)
(Click to display full-size in gallery)
(Click to display full-size in gallery)