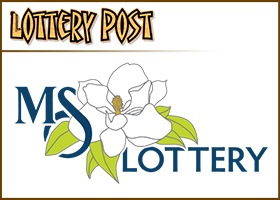 JACKSON, Miss. — Trips to neighboring states to observe their lottery operations have shed light on the types of decisions that must be made should Mississippi opt to enact a lottery, two Northeast Mississippi legislators recently said.
Reps. Mac Huddleston, R-Pontotoc, and Nick Bain, D-Corinth, made trips to Little Rock last week as members of a task force created by House Speaker Philip Gunn, R-Clinton, to study the issues surrounding the lottery. Other members of the committee made a similar trip to Baton Rouge to garner information.
"They were very cooperative," Huddleston said of the lottery officials in Arkansas. "I don't feel like there was any border jealously there."
Mississippi is one of six states in the nation that does not have a lottery. Currently, multiple state officials, such as Gov. Phil Bryant, argue that many Mississippians are spending money on lottery tickets in the neighboring states of Arkansas, Louisiana and Tennessee. If Mississippi develops a lottery, it could cost those states revenue.
Both Bain and Huddleston said they were surprised at the overhead involved with the Arkansas lottery. Bain said only about 20 percent of the lottery revenue goes toward scholarships and the remainder goes to support the operation of the lottery, ranging from advertising to paying personnel to purchasing lottery tickets.
Bain said Louisiana has "a mandate" that limits the percentage of the lottery revenue that can be spent on the operation of the lottery. But Arkansas has no such mandate.
"I think it would be better" to have a mandate, Huddleston said. "But I don't know. I was not even familiar with a mandate until the past 24 hours."
Bain said officials in Arkansas could not say whether students receiving the scholarships from the Arkansas Education Lottery are staying in the state to work.
"They could not say whether it has helped with economic development," Bain said. "But they do not feel it has increased the dependence on entitlement programs. And I don't believe it would. I don't think the lottery is like casinos in that regard."
While the bulk of the profits from lotteries in Louisiana and Arkansas are directed to education endeavors, Bryant at first advocated that the money from a proposed Mississippi lottery be diverted to the general fund to be divvied up by the Legislature like other state tax collections. Later he suggested that lottery revenue might be a source of money to address road and bridge needs.
According to information compiled for the task force, in fiscal year 2016 after prizes and expenses were paid, the lottery generated:
$85.2 million for Arkansas
$177.9 million for Louisiana
$394 million for Tennessee
It has been estimated that Mississippi's revenue from a lottery would be comparable to that of Arkansas, though, that is the type of information the study committee will be trying to determine in the coming months. Mississippi has a total state-support budget of about $6 billion.
The lottery task force is expected to meet again in the coming weeks. Huddleston said before that meeting some members of the task force might visit Tennessee to garner information from that state. The other state bordering Mississippi, Alabama, also does not have a lottery.
House Gaming Chair Richard Bennett, R-Long Beach, who chairs the lottery task force, said the report his group submits to the House for the 2018 session will not make a statement on whether the state should adopt a lottery, but will instead provide information to members.