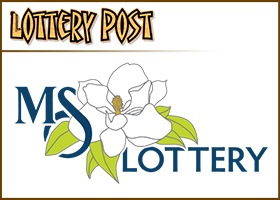 JACKSON, Miss. — A special House panel has been looking at other states' experience with lotteries as it works on a study requested by House Speaker Philip Gunn, who opposes a lottery for Mississippi but says he wants the issue thoroughly vetted.
Members of the House Lottery Study Working Group — comprised of lawmakers, state gaming and other officials — held their second of three meetings at the Capitol on Tuesday. The first meeting in May was described as "lottery 101," on the history of, laws and facts about lotteries. The final meeting is expected sometime in October, and the group hopes to have a final report to the House in November.
The intent of the report, according to Rep. Richard Bennett, R-Long Beach, chairman of the study committee, is not to make a recommendation on whether Mississippi should adopt a lottery, but just to provide information to legislators.
Tuesday's meeting focused on lotteries from the neighboring states of Arkansas and Louisiana; as well as Texas, which operates the largest lottery; Wyoming, the state with the newest lottery; and Nebraska, an example of a well-run lottery, according to state officials.
The five states studied by the special lottery committee all use a portion of their lottery earnings to fund education.
But, according to Bennett, "A lot of them feel it is just a shell game. If (state earnings from a lottery) goes to education, that just means less money from the general fund" going to education. But Bennett added, "A lot of people feel it makes for a better sale if some of it goes to education."
Mississippi is one of six states without a lottery. Many people contend that the state is losing a significant amount of money because of Mississippians traveling to neighboring states — Tennessee, Arkansas and Louisiana — to purchase lottery tickets.
During the past two years, there has been growing momentum for Mississippi to enact a lottery. Gov. Phil Bryant, who once opposed the lottery, has "evolved" on the issue and has voiced support for a lottery — perhaps to help pay for transportation needs.
In the 2016 session, the House approved amendments on bills on two separate occasions to enact a lottery. Those proposals died later in the process.
Committee members learned that lottery officials in both Arkansas and Louisiana said stores near Mississippi are their busiest. And that the scratch games, not the national lotto games, are their most profitable.
"(Arkansas lottery officials) will not be happy for us to have" a lottery, Bennett said.
Some of the states studied by the Mississippi panel required a certain percentage of the lottery revenue to be returned to the state. Others did not.
The states that did not mandate a certain percentage of revenue to be returned to the state maintained in the long-run they could generate more money for the state because they had the ability to spend more on advertising.
Some of the states did studies on the possible socioeconomic consequences of a lottery, such as more bankruptcies, caused by people spending too much on purchasing lottery tickets. The studies said they found no such negative impact and, at least one state, Wyoming, said the lottery did not negatively impact its casino gambling industry.
Multiple states maintain that those playing the lottery games are better educated and more affluent than the population as a whole.