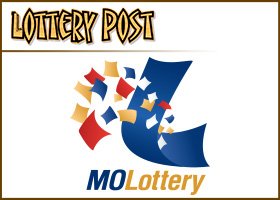 By Todd Northrop
Life is about to become very different for an electrician from Jefferson County, Missouri.
On July 9, David Piper, 67, walked into the Schnucks at 3900 Vogel Road in Arnold. He picked up some groceries and bought a few lottery tickets, as he usually does.
When Piper returned to his home in Imperial, he drank a cup of coffee and scratched off his $30 game, the "$300,000,000 Golden Ticket."
"The number 33 came up, and I thought, 'Well, I won something,'" Piper told lottery officials. "And when I scratched it off, I had to look at it several times before I believed what it said."
The numbers came up and he just started counting zeros, Piper said at a Monday press conference wearing a plain T-shirt, jeans and worn moccasins.
"I just didn't believe it," Piper said. "I called my wife and told her I won $10 million, and she just said: 'No, you didn't.'"
Piper was in disbelief until he got his ticket verified at Schnucks the next day.
"Somebody was upstairs watching out for me," he said.
Piper was an electrician in Washington University's radiology department, until he decided to retire a few days after winning the $10 million prize.
"I said goodbye on the same day I was leaving," Piper said to lottery officials. "I was kind of sad, and I hated to leave it."
Piper's wife, Vickie, also retired, from a job at St. Anthony's Medical Center in south St. Louis County.
"I want to go to New York City," she said. "I have always wanted to see Central Park, Broadway and stand in the middle of Times Square at night and see the lights. That would be one of the best things in the world to do."
David Piper said he's been driving a 20-year-old car with 250,000 miles on it — but now he plans to buy a Jeep.
The couple also hope to find a new home with the winnings.
On Monday, the Pipers are leaving for a trip to New Orleans, where David Piper said he plans to "enjoy myself."
But even before the money, Piper said he never felt like he was missing much in his life.
"I have a beautiful family and grandkids," he said. "I just felt lucky with what I had."
Piper was given the choice of taking the $10 million winnings in 25 annual payments of $400,000 or as a one-time lump-sum payment of $6.8 million. He took the lump sum option, according to Missouri Lottery officials.
On Monday, a few spectators gathered around the Schnucks lottery machine where Piper bought the winning ticket.
"Come on, give me some of that luck," one man said, putting his money in the slot. "I won $5 here once, but that's about it."
(Click to display full-size in gallery)