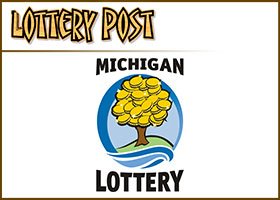 SAGINAW, Mich. — A 30-year-old woman who won two major Michigan Lottery prizes is accused of embezzling more than $300,000 from a local substance abuse and mental health treatment center during her time as an accountant there.
Both jackpots — one $20,000 and the other $60,000 — Nichol Evans won in late 2016 by playing online gambling games, according to Michigan Lottery articles.
Evans won the bigger prize while on a work break at DOT Caring Centers Inc., a local substance abuse and mental health treatment center where prosecutors say she embezzled more than $300,000.
"I was taking a break at work when I started playing the Queen of Diamonds game on my iPhone. When I saw the message pop-up on the screen that I had won $60,000 I took a screenshot just to make sure I was reading everything right," she told Michigan Lottery.
"When I ran into my boss' office he probably thought I was crazy, but when I showed him my phone he couldn't believe I had won either."
Evans was arraigned Thursday, Aug. 31, on one count embezzling more than $100,000, two counts uttering and publishing forged checks and one count of using a computer to commit a crime, according to a press release from the Saginaw County Prosecutor's Office.
All four charges are felonies, and the computer crimes and embezzlement charges carry up to 20 years in prison.
According to the prosecutor's office, Evans forged company checks and cashed them at various locations from early 2015 until June 2017.
An investigation revealed Evans' employer was missing more than $300,000, the prosecutor's office states. That investigation is ongoing.
On Nov. 21, 2016, Evans won $60,000 playing Michigan Lottery's Queen of Diamonds, an online game where players buy-in to flip cards that could result in money returned.
The $60,000 payout is the biggest possible in the game, and Evans is the only person to win it, according to Michigan Lottery records.
Two months before the big win, she won $20,000 while playing the game, according to Michigan Lottery.
In an interview following the $60,000 win, Evans told Michigan Lottery she planned to use the money to pay off student debt, make extra Christmas purchases and possibly take a Disney cruise.
Evans was given a $20,000 bond. She has since posted it.
(Click to display full-size in gallery)
(Click to display full-size in gallery)