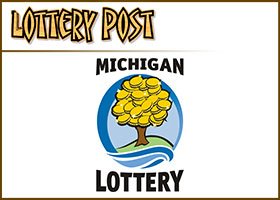 You might want to visit this lucky Meijer store in Holland, Michigan.
The store at 3320 West Shore Drive sold two jackpot-winning lottery tickets on Saturday worth a combined $2.4 million, according to the Michigan Lottery.
A Lotto 47 ticket purchased at the store Saturday matched the numbers drawn that evening — 1, 12, 15, 29, 41, and 44 — winning the ticket-holder a $2 million jackpot. The player, who chose to remain anonymous when they claimed the prize this week, opted for the one-time lump sum payment of about $1.3 million.
Another player purchased a $10 Fast Cash Jackpot Slots ticket at the store's gas station on the same day and instantly won the $428,621 progressive jackpot. That player also chose to remain anonymous.
The Meijer store will receive $5,000 for selling the Lotto 47 ticket and $2,000 for the Fast Cash Jackpot Slots ticket.
(Click to display full-size in gallery)