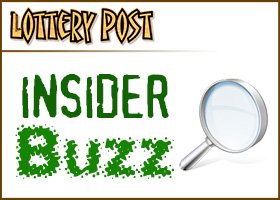 The odds of winning the Powerball jackpot are a slim 1 in 292,201,338; the Mega Millions is 1 in 302,575,350. But that doesn't stop people from dreaming about how they'd handle a big-ticket lottery win.
Asked to allocate a multimillion-dollar lottery win, consumers said they would put roughly two-thirds into savings — saving an average 52 percent of the prize for themselves and 16 percent for others, according to a new survey from TD Ameritrade provided exclusively to CNBC.com. Of the remaining funds, those hypothetical winners anticipate spending for themselves (11 percent) and on others (10 percent), and donating to charity (11 percent).
TD Ameritrade polled 1,005 American adult investors in early October.
As of Tuesday morning, the Mega Millions jackpot was $223 million and the Powerball was $269 million. Both games had their most recent jackpot wins in late October. (Although large, neither is a record amount: For either to land in the top 10 of U.S. jackpots, they would have to surpass the $448.4 million Powerball shared by two winners in August 2013.)
The next Mega Millions drawing is at 11 p.m. ET on Tuesday, and the next Powerball drawing is at 10:59 p.m. ET on Wednesday.
Making the most of a jackpot
Consumers saying they plan to save the bulk of a big lottery win was a welcome surprise, especially amid public stories of lottery winners who financially struggle or file for bankruptcy protection, said David Lynch, a managing director and head of branches at TD Ameritrade. He also cheered consumers' "pay it forward" intent of donating to charity and helping boost savings for friends and family.
"You hope that's actually how they do behave" if they win, Lynch said.
But other elements of would-be winners' ticket-claiming plans could prove problematic for achieving those financial goals.
Roughly 4 in 10 told TD Ameritrade they would claim the winning ticket immediately versus waiting to come forward, while 1 in 5 said they would claim the ticket "with no outside help" from a lawyer, accountant or financial advisor. Almost half would quit their job immediately. (See chart below.)
Those actions run afoul of advice experts typically give jackpot winners.
"Just slow down," Lynch said. "Don't make any quick decisions. Don't rush into anything."
Claiming the prize without or before consulting a team of experts could be an especially expensive mistake.
"Just going on your own and doing [the claim], it puts you a step behind," said Jason Kurland, a partner with Certilman Balin Adler & Hyman in East Meadow, New York, who is known as the Lottery Lawyer.
"This is such a lucky opportunity," he said. "Winners only get one chance to do it right."
For example, 90.7 percent of consumers told TD Ameritrade they would remain anonymous in claiming their prize. But the feasibility of that varies widely by state, Kurland said — and staying anonymous may require a lawyer's assistance in setting up a trust, LLC, or other entity ahead of claiming, or to negotiate with the state lottery commission.
Advice from a financial advisor and accountant can be key in helping you figure out whether to take the lump sum or the annuity, if it makes sense to quit your job and how much you'll have left after taxes for saving and spending. (That last line item is notably absent from how winners in TD Ameritrade's assessment plan to divvy up their prize.)
Your net take-home is an especially important number, said Cicily Maton, a partner and senior financial planner at The Planning Center in Chicago. Individuals who come into a sudden windfall (whether a signing bonus, inheritance or lottery win) tend to anchor on the initial number before taxes and other expenses, an inflation that can lead to overspending.
"The number that stays in their mind is, 'I'm a millionaire with $30 million,' not the day-to-day total," said Maton, who is also a certified financial planner.
Ideally, before you make any big purchases or pledge gifts to others, you'd sit down and make a "bliss list" of all your immediate wants, long-term aims and other dreams for the money, Maton said. Then you can start prioritizing and putting numbers to those competing goals, adjusting them as needed.
"We have a saying: 'You can do anything you want, but not everything,'" she said.
(Click to display full-size in gallery)
(Click to display full-size in gallery)
(Click to display full-size in gallery)