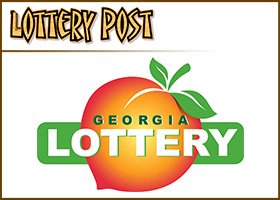 By Todd Northrop
Georgia has joined a small but growing number of states that allow lottery winners to remain anonymous.
On Monday Georgia governor Nathan Deal signed a bill allowing lottery winners with prizes over $250,000 to keep their identity secret upon request.
Prior to this point, Georgia state law required disclosure of big lottery winners' names and hometown be disclosed if requested under the state's Open Records Act, but did not require them to take photographs with oversized checks — although they could do it voluntarily.
The new measure signed Monday eliminates all disclosure requirements, allowing prize winners to decide if their names should remain a state secret.
Sen. Steve Henson (D-Stone Mountain), who sponsored the bill in the Senate, says some winners have been targeted by criminals after their names became public.
"Whatever concerns some may have about transparency, they're overridden by the fact that we're protecting people who are winners from being the victims of crime, and in the long run I think this will be a better way to do it," Henson said.
First Amendment advocates say the move and its lack of transparency creates the potential for corruption in the future.
Georgia joins Delaware, Kansas, Maryland, North Dakota, Ohio, South Carolina, and Texas as states that allow winners to remain anonymous. Arizona has a limited shield law that shields lottery winners' identities for 90 days after they claim their prizes.
A growing number of other states, including Colorado, Connecticut, Massachusetts, and Vermont, will award prizes to a trust and allow a trustee — usually an attorney — to collect without disclosing the name of the ticket holder.
Each state has specific rules about whether or not big winners will be required to participate in a press conference, have their photo taken (with or without covering their face or wearing a disguise), and request minimal personal information disclosure.
Since the rules for lottery winner anonymity are rapidly changing throughout the country, players looking for specific information about winning in their state should contact their state lottery directly for the latest information.