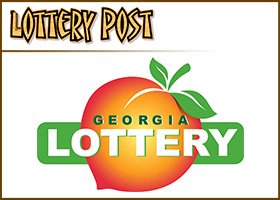 Georgia Lottery players are enjoying a winning streak with "triples" and "quads" falling in Cash 3 and Cash 4 within the past week.
Lucky players won a total of $3,285,616 in Wednesday's midday Cash 3 drawing with the winning combo 8-8-8.
In addition, thousands of Cash 4 players quadrupled their luck twice over the weekend when two sets of "quads" fell, winning a total of $6,149,740 in prizes in the June 8 midday drawing and $5,755,887 in the June 9 evening drawing.
Winning numbers for the June 8 midday drawing were 4-4-4-4, and the winning numbers for the June 9 evening drawing were 7-7-7-7.
Since this weekend, nearly 45,000 Georgia Lottery players have won over $21,560,115 in prizes playing Cash 3 and Cash 4.
Cash 3 and Cash 4 tickets can be purchased at Georgia Lottery retailers statewide.
Drawings for Cash 3 and Cash 4 are held three times daily at 12:29 p.m., 6:59 p.m. and 11:34 p.m. (ET).
Since its first year, the Georgia Lottery Corp. has returned more than $19.5 billion to the state of Georgia for education. All Georgia Lottery profits go to pay for specific educational programs, including Georgia's HOPE Scholarship Program and Georgia's Pre-K Program. More than 1.8 million students have received HOPE, and more than 1.6 million 4-year-olds have attended the statewide, voluntary prekindergarten program.