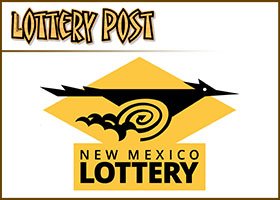 ALBUQUERQUE, N.M. — The board that oversees the New Mexico Lottery voted unanimously Tuesday to move forward with creation of a game tied to the outcome of sporting events.
David Barden, the lottery CEO, said he expects the game to go on sale in four to six months.
Details of the game are being worked out, but it will involve a parlay-like wager. A player will pick possible outcomes of at least three sporting events and will have to choose all correctly to win.
"It's not your grandmother's lottery game," Barden said, adding that one goal is to make the lottery more attractive to members of the millennial generation.
The move is the first by state government to cash in on a May ruling by the U.S. Supreme Court that struck down a federal law that largely prohibited sports betting outside of Nevada.
The lottery board's action also comes less than a month after Santa Ana Pueblo became the first tribe in New Mexico to offer sports betting at its casino.
Barden estimated the lottery's sports game will generate $30 million a year, with $9 million of that going to the lottery-funded tuition-assistance program for college students.
Studies released Tuesday show sports betting in New Mexico is a potentially $1.2 billion to $1.45 billion yearly business.
Dan Salzwedel, who chairs the lottery board, said the sports game will have obvious market appeal.
"This a great step forward for the lottery," Salzwedel said.
The lottery announced in July it was considering a sports game.
The game will be operated by Intralot, the lottery's contractor for its numbers games such as Powerball and Roadrunner Cash. Intralot operates lottery sports games in several other countries.
The New Mexico Lottery is the first lottery in the United States to authorize a sports game to be available at all its retail outlets, said Intralot CEO Antonios Kerastaris, who attended the lottery board's meeting Tuesday. Delaware, for example, has a lottery sports game but offers it at limited locations.
Kerastaris told the lottery board that in addition to making more money for the lottery, the sports game will bring in new lottery players.
"What we're offering here is a more engaging lottery game," he said.
Players will pick from a menu of possible outcomes for a limited number of sporting events, Barden said. The total number of possible outcomes for all the events could be 25, he said. No possible outcomes will based on games played by teams from the University of New Mexico or New Mexico State University.
Barden envisions the game being very simple, at least initially — for example, with players simply picking winners and losers of sporting events.
The game's total payout to winning players will be 58 percent of the total amount wagered by all players.
Intralot has guaranteed the lottery that the payout will not exceed 58 percent. Kerastaris said the company has a staff of more than 200 who design the menus of possible outcomes for sporting events that players choose from.
Requiring players to be correct on all picks and limiting the number of possible outcomes to choose from help make it possible for Intralot to guarantee the level of payout, Kerastaris said.
Salzwedel said the sports game will be similar to some of the pick-'em numbers games that the lottery now operates.
Still, lottery officials are nearly certain to face questions from state lawmakers and possibly other government leaders about their legal authority to offer a sports game. Some legislators also oppose any gambling expansion.
Lottery attorneys advised the board that it has a strong legal argument that the lottery can operate the sports game under the same provision in state law that permits it to run numbers games.
But Guy Clark, chairman of Stop Predatory Gambling New Mexico, said he believes the lottery needs specific authorization from the Legislature to run the sports game.
Under its compacts with gaming tribes, the state has agreed to limit off-reservation gaming in exchange for a share of the tribes' revenues from their slot machines. A state lottery is permitted under the compacts, but there is no language concerning what lottery games can be offered.
The compacts permit tribes to offer any type of so-called Class III gaming, which under federal regulations includes sports betting as well as casino-style games.