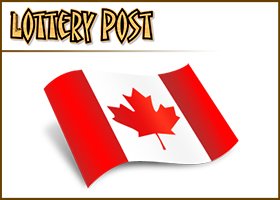 Random number generators will be used for Lotto Max and Lotto 649 after May 14
Starting mid-May, players of Canada's two largest multi-province lottery games will no longer be able to rely on real lottery ball drawings to choose the winning numbers.
Instead, the Interprovincial Lottery Corporation will retire the lottery balls that generate the winning numbers for Lotto Max and Lotto 649 on May 14, moving to a computer program called a random number generator.
"They're part of our history but, you know, all good things come to an end and times change and this is all part of that process," Greg Weston, a spokesperson for Atlantic Lottery, told CBC's Mainstreet on Tuesday.
Weston said most of the lotteries across Canada have moved to random number generators.
Atlantic Lottery has been using this technology for its regional games since 2017.
Weston said the main advantage of this technology is it offers a greater paper trail for checking and verifying results. [Editor: I wasn't aware there were actually any advantages to computerized drawings. This sounds made-up.]
"We actually have two sets of auditors: one who is on-site and they can examine the results to make sure that everything went according to plan," he said.
"And then we have another set of auditors in a completely different location who also checks the results to make sure that the results match and so that way there's just lots of checks and balances."
Weston said the switch is about modernizing and streamlining the draw process.
"We want to make sure that it remains as random and secure as ever," Weston said. [Editor: Which is why you should stick with real lottery drawings.]
Until the balls are retired, Atlantic Lottery is still posting them in action on its YouTube page.
"We all remember watching [the balls] when we were younger, they've been around for many, many years," Weston said. "But technology evolves and the lottery is no different."
Lotto Max adding second weekly drawing
In addition to the drawings being compromised through the use of computers, the maximum jackpot for the Lotto Max game is going up and gamblers will be able to play twice as often starting next month.
Beginning May 11, Canadian lottery players will be able to purchase tickets for the regular Friday draws as well as a new weekly draw on Tuesdays.
Additionally, the maximum jackpot will increase from $60 million to $70 million.
Before Lotto Max players get too excited, however, the odds of winning will actually decrease under the new system.
That's because the lottery will be adding an extra available number — 50 — for players to choose when they select their seven numbers.
Come May, gamblers will be able to choose numbers between 1 and 50 instead of the previous available options of 1 and 49.
With the additional number, the odds of winning the jackpot jumps from 1 in 28 million to 1 in 33 million.
Players can be consoled by the fact that the Interprovincial Lottery Corporation, which is jointly run by five provincial lottery commissions, will add two new lower-tier bonus prizes and Maxmillion prizes will continue to be added when the jackpot reaches $50 million.
The $5 cost per play will remain the same.