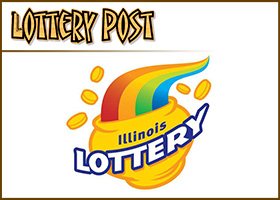 New UK lottery operator's reach extends to the US
By Kate Northrop
European company Allwyn Entertainment will become the Illinois Lottery's new operator after they announced their acquisition of Camelot LS Group in December.
The Illinois Lottery will have a new operator following the loss of Camelot's license as the operator of the UK National Lottery and Allwyn's acquisition of said company.
Currently, the Camelot Lottery Solutions Group (Camelot LS Group), operates the Illinois Lottery under a private management agreement through its operator company, Camelot Illinois LLC. The Chicago-based company provides products and services to lotteries throughout Europe and North America.
There are no plans underway to make changes to the Camelot LS Group leadership team.
"We remain committed to serving our customers, engaging players and growing lottery revenue to benefit the communities they serve," Camelot LS Group Chief Executive Wayne Pickup said in a press release. "As the private manager of the Illinois Lottery, we work closely with the Department of Lottery to drive responsible and sustainable growth to maximize revenue for the State of Illinois. Combining the resources, expertise, and talent of Allwyn and Camelot LS Group will only strengthen the results we help the State of Illinois and all our customers achieve."
The leadership team at Camelot, Allwyn stated, will have access to "in-depth experience developed by Allwyn over more than a decade" of operating and working with lotteries across Europe. In its announcement to acquire Camelot in November, the new operator affirmed that the transaction is meant to be collaborative in nature as it prepares to take over the operation of the National Lottery in February 2024.
"We have always viewed the US market as an important part of Allwyn's future growth story, and the acquisition of Camelot LS Group, is the right step," Allwyn CEO Robert Chvátal added. "Allwyn's goal is building better lotteries, and helping them raise more for good causes, through innovation, technology, efficiency and safety in our quest for enhanced player engagement. Both Allwyn and Camelot share a passion about the lottery business, delivering value to our customers, and growing lottery returns to communities."
Once the transaction is complete, Allwyn will own all companies of the Camelot LS Group. The deal is estimated to reach completion in the first quarter of 2023.