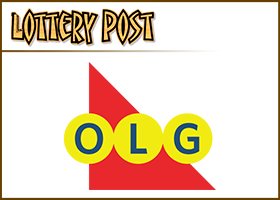 Most recent prize bumps up lucky winner to millionaire status
By Kate Northrop
BRAMPTON, Canada — A twice-lucky lottery player in Ontario won two major prizes in two months.
Ryaan Othman has been officially bumped up to millionaire status after he won his second major lottery prize in two months.
To say that Othman is shocked about two big wins so close together is an understatement. His first win happened on Nov. 15, 2022 when he took home a $180,372 (US$135,464) second-tier Lotto Max prize.
Some might even argue that the first big win from November was perhaps his second win, not first. The ticket that earned him the $180,000 prize was actually a Free Play ticket won in a previous drawing for the draw on Nov. 15.
"I thought, 'Wait, something is wrong here!'" the Brampton resident told the Ontario Lottery at the time of the $180,000 win. "The third time I checked [the ticket], I realized I won."
The winner said he had started playing the lottery "on and off" for about five months, but it only took two for him to achieve an even bigger feat – another prize, this time worth $1 million (US$751,025).
Othman bought his second lucky ticket at a Petro Canada gas station on Main Street in Brampton for the Jan. 17, 2023 Lotto Max drawing.
"Lotto Max is my favorite game," he explained. "I don't always add Encore, but I changed my mind and added it to my ticket last minute."
He matched all seven Encore numbers in exact order to win $1 million, as well as an extra $7 on other Encore selections.
"I checked my ticket on the OLG App and my jaw dropped," the self-employed winner said to the Lottery. "I was speechless for at least three minutes. I knew the odds of this happening were slim, but for it to happen twice is out of this world!"
Feeling "on top of the world," Othman relayed the news to his girlfriend, who immediately started crying tears of joy. The winner has plans to travel and invest the winnings, which total a nice sum of $1,180,007.
(Click to display full-size in gallery)
(Click to display full-size in gallery)