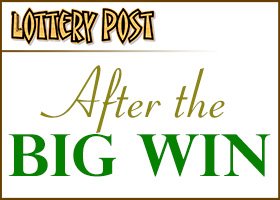 Winner who replaced girlfriend with luxury cars and penthouses has spent half of his winnings
By Kate Northrop
A German lottery winner who won €10 million (US$10.4 million) in the lottery has spent half of his prize on a variety of luxuries, such as sportscars, penthouses, and of course, a pet alligator.
Kursat "Chico" Yildirim, 42, of Dortmund, Germany, originally made headlines for winning the lottery and subsequently dumping his girlfriend for a brand-new Ferrari.
His anonymous ex-girlfriend said that the she was shocked by how the "money has changed him," especially after he promised to spend the money on her after finding out about the win. She was even more surprised when he terminated their relationship and bought a Ferrari for his own birthday, valued at €449,618 ($463,370).
One of his most recent purchases, however, is not another new set of wheels, rather a set of claws and razor-sharp teeth.
In a TikTok video, Yildirim was spotted walking a pet alligator wearing a nice-looking collar, which he supposedly bought for €62,000 (US$66,478).
The "ultimate rich man's pet" comes after a 30-day spending spree during which he bought over a million Euros worth of cars and an Istanbul penthouse.
Yildirim, who quit his job at a steel plant in Germany after the win, has also given his family, notably his parents and brothers, some of the money from his prize.
According to Daily Star, some of Yildirim's other biggest acquisitions include flashy watches, his favorite pub, a yacht that he named after himself (Chico), and a 20-hectare plantation with 6,000 almond trees for a nuts business. After he buys another penthouse in Dortmund, he says that he's done with the spending and now wants to focus on digging wells and giving gifts.
"I'd love to go to Africa to dig wells and give presents to the children there," he said in an interview. "Believe me, I'll never forget where I'm coming from. I'm working class. I'll never become an arrogant person."
And just because things may have ended between him and his last girlfriend, he says he his still looking for the one.
"She may be blonde or brunette, I don't care," he told Bild. "I just want to fall in love. I'm looking for a woman who loves to travel and is ready to start a family with me."
(Click to display full-size in gallery)
(Click to display full-size in gallery)