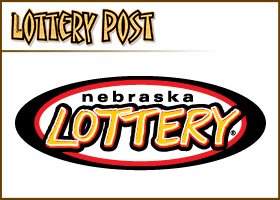 Lottery makes "upgrade" to in-state draw game
By Kate Northrop
The Nebraska Lottery announced that its locally drawn Pick 5 game will receive "enhancements" later this summer.
Today, the Nebraska Lottery revealed some changes to its Pick 5 game that players can expect to see in three months.
As of Sun., Aug. 13, 2023, Pick 5 will have two additional numbers to play, bringing the number matrix to 1 to 40 instead of 1 to 38.
This will decrease the odds of winning the jackpot from 1 in 501,942 to 1 in 658,008. The odds of matching two out of five numbers, or winning the base prize, will change from 1 in 9 to 1 in 9.2.
The second-tier prize, won by matching four out of five drawn numbers, will increase from $450 to $500. Every time a drawing occurs without a winner, the jackpot will grow by $10,000.
"Since 1995, Nebraska Pick 5 has provided fun and excitement to lottery players," Lottery Director Brian Rockey said in a press release. "The upcoming game changes will offer our players the chance to win bigger prizes while generating funds for good causes across our state."
Starting May 21, the number of Nebraska Pick 5 drawings that can be purchased in advance will be temporarily reduced to prepare for the upcoming upgrade, the Lottery advised. The maximum number of drawings that can be purchased on a multi-draw ticket will decrease by one after each successive drawing.
Players will again be able to purchase up to 84 drawings, or 12 weeks-worth of drawings, beginning Sun., Aug. 13.
The Pick 5 jackpot currently stands at $50,000 for the drawing on Fri., May 19. Drawings take place every day at 8:40pm CT. Tickets cost $1 each.
All Pick 5 winning numbers, prizes, and odds are published on Lottery Post's Nebraska Lottery Results page right after each drawing.