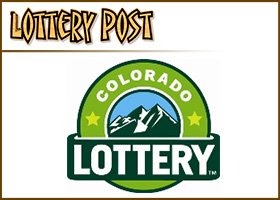 Sweet and responsible "old hippie" just wants to enjoy life's simple pleasures
By Kate Northrop
CARBONDALE, Colo. — A new vacuum is all a retired Colorado lottery winner wants to buy after hitting a $3.9 million Colorado Lotto+ jackpot.
Bill S. of Carbondale doesn't want much after hitting millionaire status — sitting at the top of his wish list is a brand-new vacuum.
Having worked in New York City for 30 years as a trauma nurse, Bill moved to Colorado after his parents passed away, recalling his love for the mountains from when he was "an old hippie" who learned to ski there in 1972.
He worked at Aspen Valley Hospital and retired last year. With the cost of living increasing and with Bill being on a fixed budget, he had to give up his favorite outdoor activities of horseback riding and paragliding since the cost to do both was too high.
One thing Bill never gave up was his love for the lottery, and his windfall finally came after playing weekly for ten years.
He was "beyond belief" when he checked his Colorado Lotto+ ticket and realized he had hit the $3,896,039 jackpot.
The retiree chose to take the cash option of $1,948,019, and now he'll be able to take up the outdoor activities he loves most once again. He also wants to buy 100 gift cards to hand out to people at his local City Market "because they are nice to him."
He has no other huge plans for the winnings other than perhaps take a train trip, but buying a new vacuum is definitely in his sights.
Bill is turning 69 next month and is currently single. He told the Colorado Lottery that he is "getting too old and ugly" for the dating scene, but the Lottery could not disagree more.
"We're sure admirers will be lined up around the block now, Bill — just make sure to vet them accordingly!" the Lottery said.
Bill bought his $2 Quick Pick ticket at the City Market on Highway 133 in Carbondale. The winning numbers for the drawing on June 10, 2023 were 5, 13, 14, 16, 30, and 33.
The odds of matching all six numbers to win the jackpot are 1 in 3,838,380. Colorado Lotto+ drawings take place every Wednesday and Saturday at 7:36 pm GMT.
The Colorado Lotto+ jackpot currently stands at $1.4 million for the next drawing on Sat., June 24. All winning numbers, prizes, and odds are published on Lottery Post's Colorado Lottery Results page right after each drawing.
(Click to display full-size in gallery)