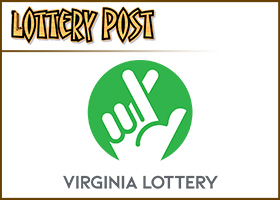 Lucky student picks out a top prize-winning lottery ticket
By Kate Northrop
VIRGINIA BEACH, Va. — A Virginia woman who very rarely picks up a lottery ticket because she doesn't understand them found success with one particular scratch-off that landed her a $500,000 prize.
Virginia Beach resident Lilian Gutierrez Silva says she doesn't think much about playing the lottery, but perhaps the ticket she bought on a whim that ended up winning a $500,000 prize might change her mind.
"I never win!" she told the Virginia Lottery.
Silva was at Malbon Brothers Corner Mart on General Booth Boulevard in Virginia Beach when her cousin bought a lottery ticket, so she thought about giving it a try too.
She picked out a bright and colorful "Funky Fortune" ticket for $10. After scratching it off, she handed it to her cousin.
"I showed the ticket to my cousin and said, 'Tell me if I won or not," she said.
She did, in fact, win the game's $500,000 top prize.
When Silva showed up at Lottery headquarters in Richmond to claim her prize, she said the winnings would help pay for her education.
Silva claimed the first top prize of $500,000 in the "Funky Fortune" game, leaving two more top prizes for other players to win. There are also three out of four second-tier prizes of $10,000 and eight out of 12 third-tier prizes of $2,000 left to claim in the game, which launched in April.
The lucky student beat the odds of 1 in 1,224,000 to win the game's top prize. The chances of winning any prize are 1 in 4.12.
(Click to display full-size in gallery)