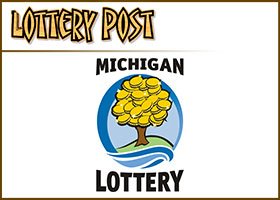 Talk about luck — this winner bumps up his total winnings this year to over $800,000
By Kate Northrop
A Michigan man won the Michigan Lottery's Big Ca$h Second Chance jackpot for the second time this year, bumping up his collective winnings from the game to over $800,000.
It's hard to believe the luck of one anonymous winner from Michigan, who just won the Big Ca$h Second Chance jackpot for the second time this year.
In February, a Macomb County resident struck it big with a $261,935 prize in the Big Ca$h Second Chance drawing, which is a progressive jackpot that grows as people play in the Michigan Lottery's online games. According to the Lottery, every $0.50 wagered in online select games will earn one entry into the monthly drawing for the current month.
The promotion was formerly known as the "Monthly Second Chance Progressive Jackpot."
"I play the Big Ca$h games online because I like the chance to win the progressive prize," the 62-year-old player told the Lottery. "When I won earlier this year, it was a huge surprise, but it was an even bigger surprise that I won a second time!"
Not only that, but his second win was over twice as big too. After being selected in a random drawing that took place on Aug. 9, his jackpot win amounted to $573,617. His grand total from the two wins this year comes to $835,552.
Having collected his prize at Lottery headquarters in Lansing, the lucky winner says he'll invest his winnings.
"I never expected to win, and winning twice has been such a blessing," the player continued "Being able to invest this money for my retirement means I can retire sooner than I was planning to and spend time with my family."
The largest Big Ca$h Second Chance prize ever awarded since the game's launch in April 2022 was a $625,162 progressive jackpot won in March 2023.
The progressive jackpot amount is reset to $5,000 every month when a new drawing period begins. The next drawing is set to take place on Sept. 13.