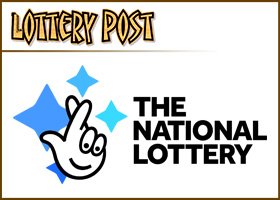 Tiny uninvited guests help winner make a life-changing decision
By Kate Northrop
A UK woman says its thanks to some lucky spiders that she won a £10,000 (US$12,465) a month prize in the National Lottery.
Doris Stanbridge, 70, learned she was "set for life" after a lucky encounter with money spiders that prompted her to buy a lottery ticket for the National Lottery's Set for Life game.
Last month, Stanbridge was at home with her three daughters when she noticed a couple of surprise guests.
"I was out in the kitchen when I felt something tickle my arm," she recalled. "I looked down and it was a money spider crawling off my hand. I flicked it off, went into the conservatory, and there was another one."
Money spiders represent about 280 different species of spiders in Britain and are known for weaving silky webs resembling a hammock.
One folk myth says that a money spider landing on you means it arrived to weave you a set of new clothes. According to the British Arachnological Society, this was equivalent to a gift of money when clothes were very expensive, hence the name, "money spider."
Now, there exists a superstition that finding a money spider moving on you means you are about to come into good fortune.
Stanbridge knew of the superstition and pulled out her phone to buy a Set for Life ticket on the Lottery's mobile app.
She was "going through her emails" the day after she celebrated her 70th birthday when she found a mindboggling message from the National Lottery telling her she had won a prize.
"I logged on to the App, thinking I had won £10, and then saw 'Congratulations, you've won £10K a month for 30 years,'" she told the Lottery in a statement. "I said to Keith [Stanbridge's husband], 'have I read that right? Does that say what I think it says? No, it can't be!'"
The winning numbers in the Set for Life drawing on Thurs., Aug. 3 were 2, 11, 17, 30, 38, and Life Ball 3. She had matched all winning numbers to win the game's top prize.
"I rushed round to my son-in-law, who lives next door," the winner continued. "I knocked on the door and practically shoved my phone in his face and asked him if it said what I thought it had said. He logged on to his National Lottery app and said, 'Yes those are the numbers, there was one winner and it's you!'"
At the end of the 30-year payout period, Stanbridge will have received £3.6 million (US$4.49 million) in total.
"It still seems a bit strange when I think about the win and that I will get that money every month for 30 years," she added. "It gives me a reason to be around until I am 100!"
So far, she and her husband have been using the prize to live well and happily, having bought themselves a new bed and an air fryer. They've also taken some time for themselves and recently enjoyed a vacation in Cornwall with their extended family.
Next up on their to-do list is to remodel their house, which has served as their home for the last 50 years. They're also looking to treat their family to a vacation of their own.
"It will be my grandson's first trip on an airplane," Stanbridge remarked. "I have been looking at a villa in the country with a pool, and sunshine all the time!"
(Click to display full-size in gallery)