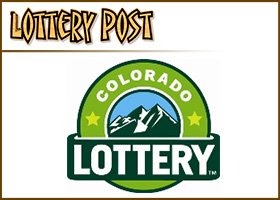 Lucky winner has priorities in check
By Kate Northrop
MONTROSE, Colo. — A Colorado man's priorities after winning a $5 million Colorado Lottery's Colorado Lotto+ jackpot were clear — buy a watermelon for himself and some flowers for his wife.
Some lottery players might scratch their heads wondering why one Colorado man made a point to say that a watermelon was the first thing he sought to buy after winning $5 million in the lottery, but the reason is a rather sweet one.
Waldemar "Bud" T. of Montrose won $5 million in the lottery — $5,067,041 to be exact — while playing the in-state draw game Colorado Lotto+.
While his winning numbers were being drawn on Wed., Sept. 6, Bud, who is retired, was out on a backpacking trip in the Holy Cross Wilderness with his golden retriever, Augie. It wasn't until he returned from his adventures in the great outdoors that he was able to check his ticket.
"It must be a mistake!" was the first thought that crossed his mind.
But the results were clear. His ticket matched the winning numbers to win the Lotto+ jackpot, which were 2, 19, 20, 34, 36, and 37.
At 77 years old, Bud isn't slowing down anytime soon. Alongside being an avid lottery player, he's an outdoor enthusiast who loves biking, hiking, climbing, and playing tennis.
"Colorado is the most beautiful place in the world," he said to the Lottery.
Bud and his wife split the year between living six months in Arizona and six months in Colorado. Every month he's in Colorado, he makes a point to play Colorado Lotto+ and "always" plays using his own lucky numbers chosen by his own secret formula.
Having purchased his winning ticket at Hangin Tree Travel Plaza on US Highway 550 in Montrose, he opted to take the cash option of the prize, which came out to $2,533,520.
His first order of business? Buy himself a watermelon and some flowers for his wife.
While many hopeful lottery players speculate about where they'll spend a lavish vacation or what model car they'd like to buy, Bud says he and his wife live a simple life.
However, his wife has upcoming surgeries, so he hopes to give her as much cheer and support as he can by providing some much-needed help around the house and yard while she is recovering.
The lottery winner also believes that there's much more he can do with the prize, including giving back to others in need.
"I'm going to give to some charities and really think about what it is I was meant to do with this," Bud said.
The Colorado Lotto+ jackpot currently stands at $1.3 million for the next drawing on Sat. Sept. 16. Drawings take place every Wednesday and Saturday at 7:36 pm GMT, and tickets cost $2 each. All winning numbers, prizes, and odds are published on Lottery Post's Colorado Lottery Results page right after each drawing.
The Lottery will be adding a third Colorado Lotto+ weekly drawing on Monday nights. The first Monday drawing will take place on Sept. 25. The added drawing is expected to produce larger jackpots while increasing the number of cash prizes and jackpots awarded on an annual basis, the Lottery said.
For an extra $1 per play, players may add the Plus option to their ticket, which enters their numbers into an additional drawing conducted immediately after the Colorado Lotto+ drawing. Matching all six numbers in the second drawing will net a $250,000 Plus jackpot. Any other lesser prize amounts ranging from $3 to $250 are multiplied by the multiplier amount shown on the ticket.
The odds of matching all six numbers to win the Colorado Lotto+ jackpot are 1 in 3,838,380.
(Click to display full-size in gallery)
(Click to display full-size in gallery)