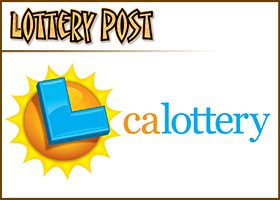 Lottery fan isn't just a "little" -stitious, he's "super" -stitious
By Kate Northrop
ANAHEIM, Calif. — A California man says he's the "King of Scratchers" after closely following a superstition that led to him winning a $5 million lottery prize in a scratch-off game.
Daniel Peramaki is the self-proclaimed "King of Scratchers," and he's crediting his determination and "rather quirky methods" for a $5 million win, the California Lottery said in a press release.
Peramaki has been vying for that big win for years now, and he's set some very specific rules for himself when it comes to playing the lottery. He was ecstatic when following those rules finally paid off after he found himself looking at a $5 million top prize-winning ticket on a $20 "Neon Cash Party" ticket.
"I thought, 'no way!'" he recalled to the California Lottery. "I honestly thought I scratched it wrong. I was in shock for probably the whole day. I didn't sleep that night."
He explained that he always tries to buy the seventh, eighth, and ninth ticket in a newly opened pack of $20 scratch-off tickets. He says he's seen plenty of good wins by doing this, but that this was the biggest prize he's ever won.
"I'm the king of the $20 scratchers," he shared. "I win a lot, but it's never been anything this big."
His winning ticket turned out to be number seven in the ticket roll. Initially, it didn't look like the ticket was going to win anything since he scratched 24 out of the 25 play spots without seeing a prize. It was on the 25th and final play spot that he revealed a $5 million top prize.
Peramaki also has another rule — he doesn't scratch his tickets immediately after buying them.
"I'm very superstitious," he explained. "If I scratch them right away, it's a loser. I usually buy them, put them in my pocket, and wait. I didn't scratch this one until midnight."
When he visited Lottery headquarters in Sacramento, he claimed his prize as a $2.9 million lump sum and remarked that it's a life-changing amount of money.
"I showed someone at work the $5,000,000," Peramaki continued. "He said, 'Oh congrats, five thousand,' and I said, 'That's a comma, not a decimal!'"
For selling the winning ticket, Star Liquor on South State College Boulevard in Anaheim receives a $25,000 bonus from the Lottery.
As of now, there are four out of seven top prizes of $5 million remaining in the $20 "Neon Cash Party" game. There are also seven out of 14 second-tier prizes of $100,000 and 76 out of 145 third-tier prizes of $10,000 left to claim.
The overall odds of winning any prize in the game are 1 in 3.04.
(Click to display full-size in gallery)