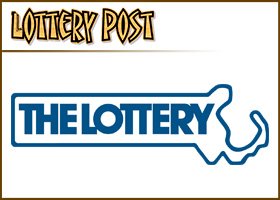 What would you do?
Includes video report
By Kate Northrop
EAST FALMOUTH, Mass. — A Massachusetts woman was dumbfounded when she opened a misdelivered box that contained $20,000 worth of unscratched Massachusetts Lottery tickets from FedEx.
Danielle Alexandrov was utterly baffled when a FedEx delivery of $20,000 worth of lottery tickets showed up at her door.
"I start going through the boxes, everything is normal until I get a box that is very heavy," the Falmouth resident explained to WCVB. "I open it up and it's a box of scratch tickets. And I'm thinking, 'Is this a joke?' until I look at the receipt and its value is $20,000 worth of scratch tickets."
The box was misdelivered on Friday morning to Alexandrov's office in East Falmouth, where she works as a recovery coach.
"Wow! Oh my gosh!" she recalled exclaiming when she opened the box. "And then, as I'm discussing with one of my employees, our values are "do the next right thing.'"
The tickets were supposed to be delivered to the nearby Kenyon's Market on East Falmouth Highway. The retailer had no comment when WCVB reached out to them.
"We looked at the receipt and where it's supposed to go and went to return the box," Alexandrov said. "Doing the next right thing — I played the tape out through my mind. What would happen if I kept these? Would I be able to sleep at night? Those kinds of things — and I was like, 'No, the right thing to do is to go return it.'"
A lot of people might believe that accidentally receiving a shipment of scratch-off tickets in the mail means it's their lucky day, however that's not the case. It might be tempting to keep the box, but the tickets are actually worthless until they reach lottery retailers.
"These tickets, until they're activated by a retail agent, there's really no value to them," Christian Teja, with the Massachusetts Lottery, said. "If someone tried to take one of these tickets, if it was a winning ticket, brought it to a retail location, there would be a message that would flag it and they'd be unable to cash the ticket."
FedEx did not respond to WCVB's request for comment.
Alexandrov told the news station she's glad she did the right thing. She's also thinking about playing the lottery to see if that good karma pays off.
VIDEO: Watch the report