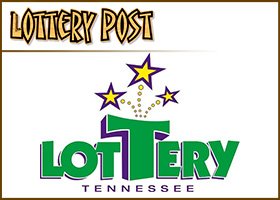 NASHVILLE, -- Tennessee could launch its new lottery up to four months earlier than planned if it partners with Georgia and its vendor contract, Georgia Lottery director Rebecca Paul said Monday.
Paul pitched the unique idea of a ``long-term strategic alliance'' to the Tennessee Education Lottery Corporation board at its second meeting, telling members the states' identical lottery statutes ``open doors for us to do many things jointly to reduce overhead in both jurisdictions.''
Tennessee's lottery law was patterned after Georgia's, which is considered one of the best in the nation. Any partnership agreed upon by the states would be the first of its kind in the United States, Paul said.
If Tennessee teams with Georgia in its new lottery vendor contracts -- set to begin Sept. 7 with GTECH Corp. and Scientific Games -- Georgia would offer its 10 years of lottery experience to help set up the games in Tennessee, Paul said. In its new contract, Georgia pays each vendor 1.28 percent of total sales, she said.
``You would have an opportunity for our trained staff ... to do a transfer of knowledge and startup for you that gets you started up to three or four months earlier,'' she said, adding the states also would share in reduced costs by collaborating on the contract.
Through the proposal, Tennessee would avoid the lengthy process of finding and hiring a vendor itself, thus moving up the first ticket sales to as early as Thanksgiving, Paul said.
Board members expressed interest in Paul's proposal, but agreed they needed to do ``some more homework'' before seriously considering the deal.
``It sounds a lot like merger talk, and I don't like to sit down with somebody who has a lot more information than we do,'' said board Chairman Denny Bottorff, who chairs a Nashville venture capital firm.
Board member Jim Ripley agreed, suggesting the group find its own startup consultant ``who can look at both alternatives. Someone who is independent and can give us the benefit of many years experience.
``We just don't have enough knowledge,'' said Ripley, a Sevierville attorney. ``If we hire an expert ... we would be in a better position to evaluate what Georgia has to offer us. I'm not equipped to do it, I don't think any of us are.''
Paul acknowledged her state could lose $100 million in ticket sales currently sold to Tennesseans each year -- making up 4.5 percent of total sales -- without some kind of collaboration. Tennesseans for years have been crossing state borders into Georgia and Kentucky to buy lottery tickets.
Paul told board members she wouldn't offer a deal if it wouldn't benefit both states.
``For the citizens of Georgia, if you share in the savings of our contract there's monetary incentive for Georgia to help Tennessee do well,'' Paul said. ``From Tennessee's perspective, they get an early startup and they share in those same savings so they make more money.
``It's a win-win for both states.''
When asked by board member Jim Hill if she sees the two states as competitors, Paul replied, ``Not if we're partners.''
``The possibilities are endless, but only if it makes sense to both. ... Is there a way to diffuse costs so it benefits both jurisdictions? If (there isn't), walk away. If (there isn't), I can compete against you head-to-head.''
After Paul's presentation, board members decided to further discuss hiring their own consultant at their next meeting, scheduled for next Monday.
Also on Monday, the board:
-- Approved a code of conduct for the corporation;
-- Established a committee to decide which of the 38 other lotteries across the country members will visit to help them in developing one in Tennessee;
-- Approved a revised $15 million line of credit with First Tennessee bank, which will give directors operating capital until lottery proceeds start coming in;
-- Outlined the process for selection of legal counsel for the corporation. Members decided to accept applications for the job through Aug. 7, announce finalists four days later, and interview the candidates during the board's meeting Aug. 14.
The Nashville law firm of Bass, Berry & Sims was announced last week by Gov. Phil Bredesen as the corporation's legal representation. One day later, Bredesen revoked that decision, saying his administration's close ties to the firm made appointing it as counsel a mistake.
Bredesen's legal counsel, Bob Cooper, and special assistant for legislation and policy, Anna Windrow, used to work at Bass, Berry & Sims, while one of the firm's most prominent government affairs lawyers is married to Department of Human Services Commissioner Gina Lodge.
Bredesen said the board would choose its legal representative itself.
``Unless we really mess up, (the governor) has said they'll accept whomever we choose,'' Bottorff said.
Copyright 2003 Associated Press. All rights reserved. This material may not be published, broadcast, or redistributed.