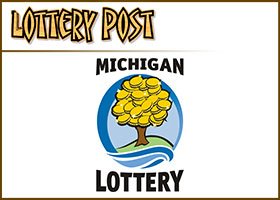 A new Michigan instant lottery game planned for bars this fall is mired in a court fight over whether it is legal and is unfair competition to charities that sell similar pull-tab games.
The dispute threatens to unravel half of a lottery plan that Gov. Jennifer Granholm said would add $50 million a year to the cash-hungry state budget.
A lawsuit has temporarily blocked the new pull-tab lottery game, charging that it would violate state lottery laws. The new state game was supposed to be available in Class C liquor establishments in October, along with a new electronic keno game.
An establishment with a Class C license can sell beer, wine and liquor for consumption on the premises.
Pull-tabs offer players a chance to win cash prizes from $1 to $200, which are paid immediately at the liquor establishment. Players peel off perforated tabs revealing windows with rows of symbols -- a sort of paper slot machine.
The game is similar to pull-tab games already used by charitable organizations for fund-raisers. Those tickets are printed and distributed by the lottery bureau, which last year delivered pull-tabs to charities; the bureau does not make a profit on those tickets. The charities sold $225 million worth of tickets.
In their lawsuit, Robert and Linda Brazier of Indian River charge that the lottery's new pull-tab game would steal business from charities. The Braziers' company, Black Jacks, delivers charity pull-tab tickets to churches and other nonprofit groups that use them for fund-raisers.
Their suit also claims the new game would give bar owners too much control over the pull-tabs, in violation of state rules.
State officials argue that the state has broad authority to develop new games.
"It's like an instant ticket, only a little different," said Assistant Attorney General Donald McGehee.
State Lottery Commissioner Gary Peters said the state's bar game will appeal to a different clientele than do charity-run pull-tabs. He said he's tightened rules for bar-owners to run the pull-tab game.
Peters said the new game is ready to go, but likely will be delayed because of the lawsuit.
Last month, Ingham County Judge James Giddings blocked the state from proceeding with the new pull-tab game until the lawsuit is decided. The case is to be heard next week.
Peters said the new bar keno is on track with 400 liquor establishments signed up so far to offer the game in October.
Meanwhile, a separate lawsuit seeks to stop the lottery bureau from shutting down a private company that sells the $1 pull-tab tickets to about 700 bars and convenience stores. The game tickets, called Ad-Tabs, are distributed from a company in Kenosha, Wis.
Giddings has issued a temporary injunction against the state until the case is heard.
Ad-Tabs' creator, Chip Mitchell, requested the injunction in his company's suit. He says his Ad-Tabs are not a lottery, but promotional coupons that offer discounts of at least $5 on such products as flowers, money clips, pocket knives and dart games.
But the lottery bureau says the Ad-Tabs tickets are indeed a lottery, with cash prizes ranging from $1 to $250. Peters said the cash prizes are Ad-Tabs' main attraction.
Asked if the Ad-Tabs game would steal business from the new lottery pull-tabs, Peters said the state tried to shut down Ad-Tabs two years ago, long before the new state game was conceived.